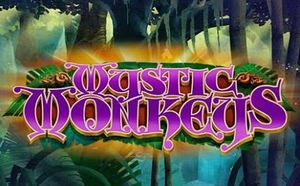 For the first time in history, a new slot machine has been developed and launched on all three online casino platforms: download, flash and mobile. This truly underscores the importance of mobile slots in today's online gambling experience.
The mobile casino world has come a long way. In the beginning, it was all about Java applets with bad graphics and basic gameplay. In today's modern environment, the top mobile games can keep up with some of the top titles on desktop interfaces. It's well-known that mobile is the fastest-growing sector of the online casino world, and Unibet has recently paired with Genesis Gaming to punctuate that fact in a major way.
Triple Crown of Slots : Mobile, Flash, Download
These two companies have come together to showcase the very first mobile slot machine that was rolled out on all three platforms. Typically, new online casino games are rolled out on the downloadable platform, then the no download casino platform, then finally the mobile product. Unibet and Genesis released the new Mystic Monkeys in the Macromedia Flash, HTML5 and native device formats all at once. Macromedia Flash is the most popular platform for mobile slots, but its time is starting to be over as more software developers switch to HTML5, the new standard. Formats that are native to specific devices with device-specific apps are also important, and with a release on all three major mobile formats at once, they are going to gain the highest level of market penetration possible in the fastest-growing sector of the market overall.
It's easy to see why this is such a big deal. Many people are predicting that mobile will take over almost all aspects of interacting with the Internet outside of specific tasks that require a desktop environment. While this will obviously take a while, if it happens at all, it's easy to see that the online casino world is already heading in that direction.
What can be sure about for now is that mobile is more important than ever. Pretty soon, it will probably just become a given that new slots are going to be released on all mobile platforms at once because the mobile market is broken up into so many individual niches based on the platform being used. While universal HTML5 usage could help to keep that from getting out of hand, Macromedia Flash and native apps are still used so much that they can't be ignored from the developer standpoint.