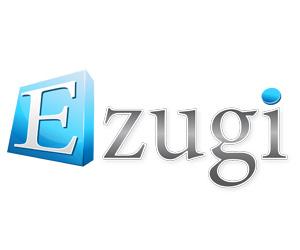 In a move to increase their market penetration, land based casino operators have reached out to companies such as Ezugi for live dealer solutions.
Ezugi, an up and comer in the world of live dealer online casinos, and other companies like them, provide services where players on a computer or mobile device are able to play casino table games with a live dealer on the other end of a video feed. This new market opens the choices available to gamblers in how they'd like to access their favourite pastime and increase the interactive nature of the online experience. Ezugi has also created partnerships with games developers and operators throughout the industry, such as Playn'Go, Leander Games, Every Matrix, and several others.
Ezugi seems to have made a powerful partner with Games Marketing for the distribution of the whole host of games that are being offered. Games Marketing has been in the games distribution and licensing market since 2003, showing their staying power in the fast paced online world, owning i-TV, wireless, mobile, and internet rights to all their games. Additionally, they to extend their skills and knowledge to those looking to expand their businesses by selling licensing rights to both pay to play and social based games to operators and software developers.
The advantages and benefits of a live dealer system for both the player and the operators are almost too numerous to name. The games will be playable on Smart TVs, mobile devices and tablets, and through the standard computer access through the website. Players can be engaged in many ways, either during their games or between hands, such as live polls, side games and bets, and promos for other products. Vidgets, items that appear on the screen, can be monetized for the company's own commercial use as well as for sponsored and branded items.
This new system also offers the user faster response to issues and questions than other forms, which often require the user to drop what they are doing on the casino site to move to another area and access a help system, live or otherwise. With a live person on the other end of the game, almost any issue can be fixed in real time. Additionally, player and dealer patterns can be tracked in real time so that the games and system can be analyzed and optimized for the best possible user experience.