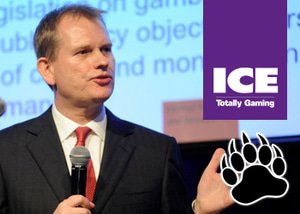 The European Commission (EC) has seemingly done a U-turn and abandoned the idea of a pan-European regulatory framework for all online gambling, and they now accept that individual member states are largely opposed to synchronizing internet gambling regulations.
This latest move by the European Commission is not too dissimilar to issues in the US where an ongoing battle has ensued in the iGaming wars between States rights Vs Federal dictates. Recently speaking at the International Casino Exhibition (ICE) in London, the Commission's Harrie Temmink told the industry in no uncertain terms that the EC was no longer working towards sector-specific gambling legislation.
Temmink who chairs the EC's Group of Experts on Online Gambling Services and also leads the gambling team unit stated: "The Commission is not proposing it and will not propose it, not in my lifetime or the next."
A Far Cry From EC's Previous Stance 5 Years Ago
It was in 2011 that Michel Barnier, the Internal Market and Services Commissioner, put forward an EU framework dedicated to the protection of citizens and consumers in preventing fraud so to maintain the integrity of sports.
At that time Barnier's view was that the prevailing regulatory and localized society issues, could not be adequately tackled by individual member states, with the EC then frowning on steps taken in Italy, France and Spain, taxing operators at a higher rate, however Barnier was to vacate his post in 2014.
Opinion More Divided Than Ever
Temmink explained that if they proposed legislation for online gambling in their first council meeting they would have 26 of the 28 member states in fierce opposition to the proposal. Since Barnier further outlined his plan in 2012, there has been a wave of regulation across Western Europe with new online license regimes, springing up from the United Kingdom to Portugal.
Europe has become less co-ordinated with regards to internet gaming and the fragmented landscape seems to offer little scope for European Commission intervention. It also provides greater ongoing challenges for online casino operators, as they have to comply with new countries jumping on the country specific licensing bandwagon.
Said Temmink "Operators need to have a license for the specific country in which they offer games, without being able to count on the recognition of licenses between one European country and another." He stated as far as gaming operators were concerned, "For their part is for the Member States to ensure a non-discriminatory system of issuing permits." No doubt this trend will continue for the foreseeable future as more countries are added to the list.