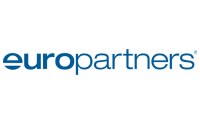 Euro Partners, a large affiliate network encompassing many leading online casino brands, has effectively disbanded its connection with the Canadian market and appears to be interested in getting out in a hurry, according to its own statement that it has sent out to its affiliate partners.
In making clear that Canada was now to be included among its "excluded territories" list, Euro partners has asked all of its affiliates to remove their marketing materials from websites with a bulletin that Canadian casino players will not longer be able to make deposits in its member casinos, which include the likes of Europa Casino, Casino Tropez and Titan Casino.
The last day of activity is slated to be December 22, after which time all the player accounts will be frozen and require manual withdrawal if they want their funds, which basically gives Canadians less than a month to wrap up their business and find someplace else to play.
Playtech is the provider of software for all of the Euro Partner casinos, and you have to believe that the recent legalization of online gambling in new jersey, with the strict regulations that come with it, may be part of the motivation for certain companies to shed themselves of traces of dealing in the "gray area."
When this is put together with the pullout of Skrill, the electronic payment solution that had been used by many Canadians who are involved with online gambling, there is no question that the Canadian casino player is being shortchanged, and given fewer and fewer choices in a country where private enterprises offer gaming services are extremely important as a buttress against inefficiency and inferiority from the government-sponsored gaming product.