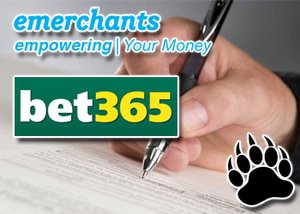 With big-name e-wallet services like NETeller out of the picture, Emerchants is ramping up its efforts to become the next big thing in online casino transactions.
The History of Payment Methods in Online Gambling
When online gambling first became popular among Canadians, searching for PayPal casinos was common. PayPal offered some anonymity to gamblers and allowed them a safe way to keep track of their spending - and collect their winnings. When PayPal stopped accepting gambling transactions, a company called NETeller stepped in to take over their clientele. In fact, NETeller casinos were responsible for some big wins, including the life-changing win for Canada's John Lefebvre. Now that NETeller is out of the market, Emerchants and Ecocard (Link) are expected to step in and support the demand.
Gaining Popularity in Australia
Emerchants already has its foot in the door in Australia, where it has signed a deal with Hillside, the operator of the infamous Bet365 gaming platform. The EachWay cash-load system from Emerchants is expected to give Bet365's customers even more flexibility for loading their casino accounts and withdrawing their winnings. This move is expected to significantly boost profits for Emerchants thanks to Bet365's base of some 21 million customers around the world.
With e-wallet services like PayPal and NETeller stepping out of the gambling market, other services are stepping in. Canadian and Australian gamblers alike will start seeing more options from Emerchants and even Ecocard in the near future.