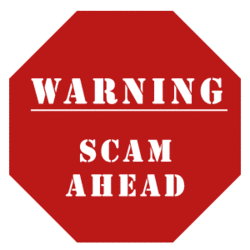 In December of last year Tom Crist from Calgary, Alberta won a $40 million Lotto Max jackpot.
Crist used his winnings to generously donate to provincial charities such as The Alberta Cancer Foundation. The provincial cancer foundation received a $1.2 million donation from Crist. The remaining $38.8 million was donated to other charitable organizations.
Email scammers are using Crist's generosity to defraud unsuspecting victims through fake donations. The scammers are promising to donate money on behalf of victims to The Alberta Cancer Foundation in exchange for personal information. The fraudulent emails also ask for monetary donations from victims to the cancer foundation.
The Alberta Cancer Foundation is beseeching the general public to be aware and take extra care when donating money. The message in the email scams use Tom Crist's name and state that he is willing to send victims a portion of his winnings in exchange for small "donations". People are falling victim to this scam across Canada and internationally. A woman in the US lost $550 to the scam.
The Alberta Foundation became aware of this scam in January when they began receiving calls from victims. It appears the email scammers began defrauding people weeks after Tom Crist one his jackpot and pledged to donate the entire $40 million. Lynn Van Hyfte, Vice President of Fund Development for the Foundation, has confirmed that the Canadian Anti Fraud Centre is investigating the scam and the Foundation is in no way connected.