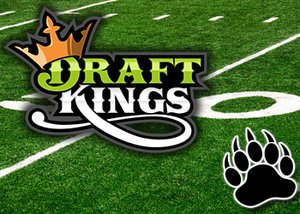 DraftKings is a well-known fantasy sport operator who made its name among the daily variety. However, less than a week ago, the company announced their next major step forward by offering a season-long fantasy sports option that includes additional features for all users. The new feature is called Leagues and is now available for users via PC and mobile platforms.
Added Features with "Leagues"
The company has said that the new feature has been available with previous versions, but has been difficult to use in and never became popular. However, with the new design and options, they are expected to create new interest towards fantasy sports as it allows players to connect to friends and creates various types of challenges.
Those of you who are part of FanDuel might consider this feature a replicate. However, various aspects set them apart and make the DraftKings version the better choice of the two. Firstly, the Friend Mode offered by FanDuel is simply a traditional week long contest that has been extended to last all season, which includes the ability to create a separate pool for friends. However, considering the features and options that were available before this Friend Mode option, not much has changed. In addition, members of FanDuel will only have the ability to use the option once the NFL season begins.
Availability
DraftKings, which has been available since Tuesday, can already be used and tested by users who are interested in this type of feature. Leagues provide users with the ability to not only create recurring contests but also to set up private groups. The feature has various options when it comes to setting up and inviting friends, which can only be explained when looking into how the feature works.
As mentioned, this is available via mobile and PC, and includes the ability to sync between devices, make changes or receive updates on any linked device. Firstly, users have the capacity to create contests for any sports around the world while also having a leaderboard among your friends to see who is doing the best for the season overall. Once you've established commissioner's status, the app will allow you to create your own league with this allowing for the selection of a name or one of the many brilliant games offered by the app. Users can then invite friends who are already using the app or send a message to those who have yet to join. Once your team is set up, you then create your contest by choosing the sport from the menu. Once created and the fun begins, users have access to the leaderboard to see who's at the top and who needs to shape up.
Recent News
In a recent news article on Fantasy Sports, it mentions that there has been a number of states that are taking action against fantasy sports sites believing they are an unlawful style of gambling. While this is not the case in Canada, it could trickle down if proven to be unlawful in the U.S. Yet, in Canada, the laws that apply in the U.S so not apply here, so concern is not really an issue.