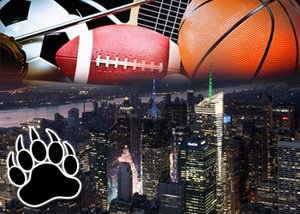 It looks like lawmakers in New Jersey are getting ready to begin regulating daily fantasy sports (DFS), but will Canada follow suit and what will their legal gambling stance be in relation to DFS?
New Jersey's state Senator Jim Whelan has introduced a bill that will see DFS sites being regulated. If passed the bill will see daily fantasy sports sites being regulated by the state's Division of Gaming Enforcement (DGE). This is terrible news for the industry which has seen a dramatic decrease since the news of an insider scandal broke in October.
If Whelan's regulatory act is passed, DFS operators would have to submit themselves to New Jersey's rigorous and extremely expensive gaming licensing process. This process goes through everything including questions like, "What safeguards do you take to insure data integrity?"
If the bill is made law, it would also see daily fantasy sports operators limiting their sites to players 21 and over and who are residents of New Jersey. The bill would also require that servers be kept in New Jersey.
Whelan was interviewed by the Legal Sports Review where he defended his bill and New Jersey's approach to regulating online gambling. He said, "We have a model of internet gaming that has worked well from an integrity point of view in New Jersey and that piece of business is slowly growing. So that's the starting point for looking at if we were to regulate that, it's one approach that we would certainly consider. I am open to better ideas here, and open to of course trying to reach a consensus."
It looks like New Jersey lawmakers don't like that DFS sites have a monopoly on the legal US sports betting market and they are going to do something about it.
Daily Fantasy Sports in Canada
In Canada DFS ads are running and there has been no discussion as yet about the legality of this form of betting. We wonder if the provinces will take a hard line approach against daily fantasy sports? They haven't taken one against casino, poker, or sports betting - aside from Ontario's law that prohibited TV/Radio publications from running real-money gambling ads from offshore companies. The chances are, that DFS is another betting market that will be overlooked by Canada's authorities.