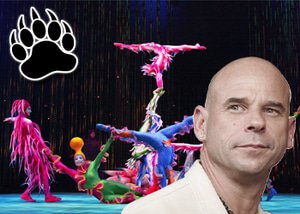 The internationally known and always innovative circus, Cirque Du Soleil has been sold by Guy Laliberte to a global private equity firm.
The now former owner of the high flying and colourful entertainment group has gained fame as a poker player and creator of the One Drop Foundation, providing clean drinking water for those in need, as well as leading one of the most recognized circus brands in the world. Now he has more time to focus on both his skills and activities with the cards and the non-profit organization since selling his majority share in Cirque Du Soleil to TPG Capital and a smaller investor. Fosun, an investment group based in China has also taken a minority stake in the company to bring the brand and all that comes with it to their home country.
Speaking about the deal and his decision, Laliberte said, "after 30 years building the Cirque du Soleil brand, we have now found the right partners in TPG, Fosun and the Caisse to take Cirque du Soleil forward to the next stage in its evolution as a company founded on the conviction that the arts and business, together, can contribute to making a better world. Just as importantly, I am thrilled that the investors have demonstrated such a strong commitment to Cirque's unique Quebec cultural heritage and the creativity and imagination of our people."
Reports Place Cirque's Selling Price Around $1.5 Billion
Some may be worried that foreign investments means that the company will be moving entire off shore but a Quebec investment group will retain a minority share, the company's headquarters will remain in Montreal, and a local businessman will be installed as the Chairman. Mitch Garber is part of the group keeping a small percentage of Cirque and said, "Guy has built one of the most extraordinary companies in the world. I have worked with TPG for many years and know they are the perfect partners to take this business forward. Cirque is a great source of pride for all Quebecers and we intend to continue to make them proud."
Although the financial details of the deal have yet to be made public, the reported purchase price is approximately $1.5 billion. With everything down on paper, Laliberte will reportedly retain a small percentage but is free to continue running One Drop and continuing with his record setting $1 million but in tournament that helps fund it. 48 players are invited to play, with $111,111 from each buy in going directly to the charity. In the two years that this very high stakes poker tournament has been held, approximately $10 million was raised to bring clean drinking water to those less fortunate.