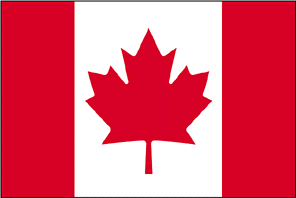 Looking to expand upon their successful Canadian enterprises, Century Casinos Inc is expanding into more varied business options with partnerships in more cities across Canada.
One of the existing casinos that Century runs is in Calgary, Alberta houses a restaurant, a bowling alley, a large showroom for live performances, and a massive casino with 504 slot machines, 25 video lottery terminals, and 16 traditional casino game tables. The Edmonton location is home to a restaurant as well as a deli, a hotel with 26 rooms, a showroom for comedy and musical acts, and an even larger games floor with 750 slots, 8 video lottery terminals, and 35 tables for blackjack, roulette, poker, and more.
Adding to the inland operations, the company is in the development phase of Century Downs, a new horse race track with the addition of many of their casino services and a planned opening date towards the end of 2014. As of the latest news in January, there are plans for 550 slot machines to be located here with up to 650 pending the approval of the Alberta Gaming and Liquor Commission. The racetrack itself is listed as 5.5 furlong (1106.424meters or 1210 yards) and will feature a lounge with seating for 100 patrons where off-track betting can take place and races from around the world can be watched in a comfortable environment. As an added bonus for those that make an entire day out of their racetrack experience, a full service restaurant and bar are in the works as well. Current projected build cost is marked as CA$23 million.
On the Eastern seaboard, Century is breaking further into the seaborne gambling market by partnering with Nova Star Cruises to operate 70 casino games each on new ferries, such as The Nova Star, that will be sailing up to 1200 passengers per trip between Yarmouth, Nova Scotia and Portland, Maine. Customers here will be able to take advantage of the casino gaming option as well as other luxurious onboard amenities such as a spa, retail shopping, and fine dining establishments. This is not a new business model for the company as their games are already available on cruise liners through contracts with Oceania Cruises, Regent Seven Seas Cruises, Windstar Cruises, and the Germany based TUI Cruises.