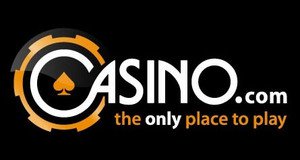 If a massive New York City shopping trip over Black Friday sounds good, then Casino.com has something great for you.
The holiday season is just starting up with Halloween coming along later this month. However, the promotions are already starting to come in for different events that will happen over the next three months, and one of those events that gets ignored a lot is Black Friday. Known as the biggest shopping day of the year, Black Friday happens the day after Thanksgiving. This year, it happens on Friday, November 28, and Casino.com is giving you a chance to spend it in one of the shopping capitals of the world.
This promotion is for new players, and here's how it works. If you sign up for an account and make your first real money deposit at this site between Thursday, October 2 and Thursday, November 6, then you'll be given a ticket to the prize drawing for a big trip. This trip is to New York City over the biggest shopping weekend of the year for a massive shopping trip including Brick Friday. You'll be able to see Times Square, the Empire State Building and Yankee Stadium on top of a lot of other sites.
If you want to get in on the action with this offer, then you'll be up for a trip for two with all booking for travel arrangements taken care of for both you and your guest. Everything will be covered that you need for this trip including the flight, hotel stay and a massive shopping package. Overall, this is one of the coolest promotions that has been available in quite a while because it goes beyond the normal reload bonuses and things of that nature.
With Casino.com, you'll get a selection of tons of the top games to choose from because they use the Playtech software. This means you'll have plenty of different genres to choose from including slots, video poker, blackjack and tons of traditional games like roulette, craps, Baccarat and more. Set up your account to get your ticket in this drawing and get your chance for the shopping experience of a lifetime.