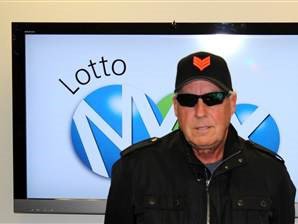 The Western Canadian Lottery gave away its largest jackpot of $40 million to Tom Crist.
Instead of buying luxury items or travelling the world he has decided to donate the entire jackpot to charitable organizations. Crist found out about his big win while on holidays. The Canadian Lottery Corporation called him with the life changing news of his $40 million jackpot winnings.
Most of us would run straight to the nearest car dealership or designer shop. But in an act of pure selfless generosity this man is donating every last cent. Crist says he was speechless when he received the news. He did not know what to do with all the money. He is a regular lottery player who has received minor wins in the past. No more than $10 or $20 at a time. This jackpot was not only his biggest win but also the biggest win in the history of the Western Canadian Lottery Corp.
Crist opted to give away the jackpot for personal reasons. He is a retired president and founder of an electronics company, which he sold recently. He worked hard for the last 44 years with much success in his business. At the time of his win he was financially stable. Crist says he is able to provide a comfortable life for himself and his family without the lottery winnings.
Crist's second reason for giving away the money is a tragic one. Sadly, his wife passed away a few months ago of cancer. This loss helped him make the decision to donate the $40 million jackpot. A foundation will be created to disperse the money to reputable cancer charities. Crist is clearly a great human being. His winnings will benefit the lives of many patients and their families. Through all of this goodwill Crist remains humble and down to earth. His true jackpot comes in the form of a generous donation to help others.