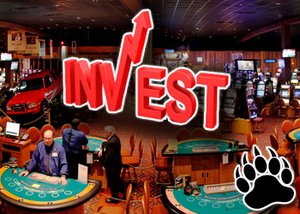 Buying into online casino stocks is a gamble, especially since sites can come and go quickly. There are some that have solid staying and growth power for investors, though.
Among the first and most important companies to look into is the Great Canadian Gaming Corporation which holds a variety of profitable properties across the country and serves as a giant in the industry. Three community gaming centres, four racetracks, and nine casinos are cash cows that have made this a valuable investment for those who have been financially involved with them. Their current trade levels are well above what was expected at nearly 20 times their estimated earnings for fiscal 2015 with shares at an outstanding $1.33.
Canadian Online Casino Companies Worth Investing In
Amaya Gaming Group Inc. is another to look into if you are looking to make money with an online based company that turns out quality products for an eager fan base. They own their self-named business as well as Full Tilt, the European Poker Tour, and PokerStars, all acquisitions which drew much attention from both sides of the fence but ultimately proved the company's vision to be correct. Current trade values rest around 18.5 times their estimated 2015 earnings with shares at $1.84 and estimated 2016 earnings with a still affordable $2.54 per share.
Gamehost Inc's holding are all land based casinos in Alberta, making them more of a regional investment but one that would still be wise with the revenue coming from that province's gambling outlets growing by 5% in just the last year. An impressive showing of nearly 15 times their fiscal 2015 earnings projections has them pegged as a top company. Pair this with a 7.9% dividend payout, a level which has been maintained since 2008, and they look even better.
These three examples provide a great look into what Canadian investors should be looking for: solid growth, great returns, and reasonably priced shares. Better yet, these are recommended by financial analysts, not just casino insiders looking to serve their own ends.