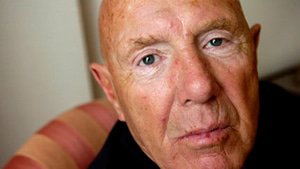 In a particularly interesting story, billionaire Michael DeGroote was pulled into a gambling plot by people with heavy ties to organized crime.
Michael DeGroote is known for being one of the premier businessmen in Canada. He's also a billionaire who found himself in a very difficult situation after a business venture went wrong. His story has led to a major international issue with casino operations in the Caribbean among other things.
Hamilton's McMaster University has both a medical school and a business school named after Michael DeGroote, and as an officer in the Order of Canada, it's a major understatement to say that he's well-respected as both as a businessman and as a human being. In spite of all of this, DeGroote has found himself stuck in the middle of a mafia fight for control of casino operations in the Caribbean after funding the wrong venture.
Back in 2010, DeGroote had a conversation with Andrew Pajak which started this whole situation for him. Pajak is a long-time friend of DeGroote, and the conversation was about Pajak's work with a pair of brothers. This work centered around producing video slot machines that would be used in Jamaica. This project was being handled by Dream Corp., and the pair of brothers in question were the co-founders of the company: Francesco and Antonio Carbone. The Carbone brothers and Dream Corp. owned a number of gambling businesses in the Dominican Republic and were looking to expand. This conversation led to DeGroote agreeing to fund the operation with $5 million.
Things started off on the right foot, and DeGroote was paid on schedule without any problems. This led him to agree to continue funding even more for the operation, and he ended up putting in just under $120 million total by the middle of 2012. Everything was going great, and it looked like it was going to be just another case of DeGroote having an eye for companies that would grow to be a great investment. However, things took a hard left turn which put the entire arrangement in jeopardy. The payments stopped, and the legal battle began.
DeGroote spent the entire summer of 2012 suing to gain access to the accounts and financial books of Dream Corp. in an effort to recover some or all of his investment. The court cases that followed opened up a Pandora's box that showed just how deep this situation was: deeper than DeGroote could have ever imagined. Not only were the Carbone brothers shown to have a history of crime and fraud in business ventures, but his friend Pajak was shown to be a well-known associate of organized crime figures. It's worth noting that subsequent investigations have also shown that DeGroote had absolutely no idea, and he has not been accused of doing anything wrong at all in any of this.
Handgun convictions, threads from gangsters, money laundering and all sorts of other situations loomed over the Carbone brothers and their previous business ventures. The Platinum Sportsbook which they ran until a 2013 police raid was shown to be backed by an agreement between the Hells Angels and the Italian Mafia, two of the major organized crime groups in the United States and Canada.
DeGroote's long-time friend Pajak was also shown to have heavy ties to organized crime. Even though he doesn't have a criminal record of his own, there's plenty of evidence that he's handled money for mafia figures on a major scale by his own admission.
As if things weren't going bad enough, DeGroote was eventually approached by mobsters who offered to get him the evidence he needed to win against the Carbone brothers at a cost of $500,000. He never took the offer, but it showed just how he had found himself in the middle of a massive underground fight against the brothers.
After death threats, armed raids of Dream Corp. and all sorts of crazy violent scenarios, DeGroote still isn't out of this. All he knows is that he really regrets even getting involved, but this is a great example of how you can fall right in the middle of something bad without having any idea.