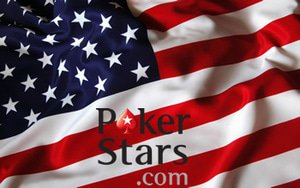 With Pokerstars being all but welcomed back into the US market, there is still more than enough pushback from some of California's native tribes to stall the process.
Since their forfeiture of some $731 million to end the legal actions being taken against them by the United States government for taking American bets after the 2006 cut off by the Unlawful Internet Gambling Enforcement Act, Pokerstars has been reinvented thanks in large part to their purchase by Canada's Amaya Gaming Group. This has led to the dropping of objections to their return to the US market by such huge entities as Caesars Entertainment Corporation and paved the way for their entry as a legally sound entity in the online casino industry.
California seems to be the largest holdout thanks to the position of two tribes from the southern portion of the state, the Agua Caliente Band of Cahuilla Indians and the Pechanga Band of Luiseno Indians, and two separate gambling bills that would need to be overhauled. One of the bills in play doesn't allow any company that isn't a tribal casino to operate online poker sites while the other offers the same freedom that native holding have to the race track industry in the state. The first also holds a 'bad actors clause' which excludes eligibility for any company that was caught doing business after the 2006 UIGEA dropped into place, meaning that Pokerstars would have no chance to participate.
Even though the support for Pokerstars is in place from Caesars as well as three native tribes, including the United Auburn Indian Community in Northern California and Rincon, San Diego's Pala Band of Mission Indians, the two remaining tribes still hold the power to sway the issue whichever way they choose. Even though the company's reputation has been saved by the overhaul of management and ownership, the removal of the ban on Pokerstars, and other former UIGEA non-compliant sites, is highly unlikely. Mike Gatto, Democratic representative of Glendale, said, "I'm less optimistic that it will get done this year."
Along with the change in attitude towards their company from Caesars, Pokerstars has been working closely with three Los Angeles card rooms as well as the Morongo Band of Mission Indians and the San Manuel Band of Mission Indians in order to operate online poker sites and move their business forward legally. Company spokesman, Eric Hollreiser, said, "in California, we're part of a growing coalition working together to promote the industry, protect individual freedom and counter the misleading, negative campaign of self-interested, anti-competitive groups." With their public and corporate image shifting towards the positive, Pokerstars may see a resurgence in the United States after nearly a decade of absence.