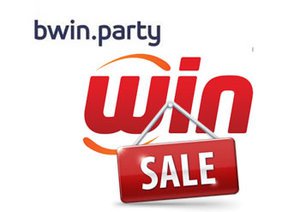 Even with the huge increase in the last few years in social gaming revenue bwin.party will be selling their social gaming arm of Win to an as-yet-unnamed company. This move will create additional value to shareholders of bwin.party.
Win was established in 2012 starting with an investment of $50 million and while the social gaming sector continues to grow at a rapid pace the arm of the company reported a 2014 loss of $8.5 million. There were also rumors in June of last year that the all of the bwin assets would be up for sale, but the company quickly denied them.
While bwin is selling their social gaming arm Caesars Interactive Entertainment (CIE) is flourishing in that market. They entered the market in 2011 buying Playtika, which is a small Israeli developer, for $80 million as well as several other purchases. CIE is now one of the market leaders in terms of social casino games, as they make up 21% of the market.
Late in the Game
Perhaps the main reason that Win was not successful is that it joined the market rather late in 2012. Still, growth for the market has slowed down recently and the established companies dominate the market, which has made it hard for newcomers to be successful. There are an estimated 200 million people that take part in social gaming and there is a prediction by analysts that market value will double in the next 5 years and by 2019 the market could be worth $17.4 billion.
Ongoing Negotiations
There have been talks between bwin.party and Rising Tide Games for the sale of Win, but there have not been any final agreements made. Zynga's former head of social slots and real-money gaming executive Maytal Olsha is the co-founder of Rising Tide Games. There were also rumors last November that there would be a takeover of $1.2 billion by Amaya Gaming, but that has not happened as well as the rumor that the gaming giant of Playtech would be the buyer of Win.
In regard to the rumors about the negotiations and sale of Win bwin had to respond to them stating they had "entered into preliminary discussions with a number of interested parties regarding a variety of potential business combinations with a view to creating additional value for bwin.party shareholders." The company has stated that the negotiations of their social gaming arm are continuing. "We are in active discussions regarding the sale of Win, the group's social gaming business and expect to make a further announcement shortly," the company went on to state, "The group is continuing its discussions with several parties regarding a variety of potential business combinations with a view to creating additional value for bwin.party."