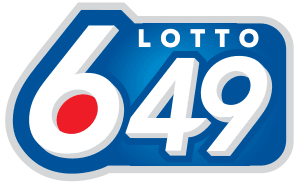 The blessing of a new baby made all the more joyous with a big lottery win for a Brampton couple.
A new baby in the family is more than enough reason to celebrate for most but nobody would expect a huge Lotto 649 win to follow soon after to make it even better. That's exactly what happened for Gurbhej and Jaspreet Sran of Brampton.
The couple immigrated from India about three and a half years ago to start making a life for themselves here in Canada, with the rest of their families still living back home. He works as a truck driver and she has been studying to be an accountant, both rarely playing lotteries until the lucky ticket they bought for the March 22nd draw.
The grand total of their Lotto 649 win, $18,799,377.90, is definitely a welcome surprise for the couple who have been building their future together. The couple still looked a little taken aback posing with the oversized novelty cheque in promotional pictures released by the OLG from their visit. As is well known, large prizes must be collected from the offices in person instead of doled out by retailers, and Jaspreet told the people there the story of the ticket.
With her new baby held in her arms, she told them that she had a feeling that it was a winner and insisted that they stop by a local retailer to have it checked. "The self-checker said 'Big Winner, see retailer,' so we thought maybe we'd won $10000. We were so surprised to find out it was much, much more."
The Srans are planning to bring their parents to Canada and make investments, such as a new home, for their future which includes a fund tucked away to take care of the new baby. Gurbhej plans on purchasing the truck of his dreams and continuing to work and the couple have plans for assisting charities in both Canada and India.