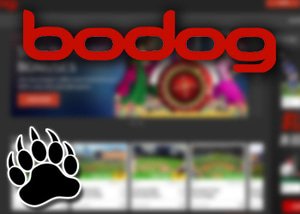 Renowned online betting entity Bodog pushes new boundaries in their recreational poker model with a global first.
They are now taking a innovate step in aiding real players to enjoy a level playing field with an all-table ' Bodog Quick Seat' feature.
What is the Bodog Quick Start Feature?
During Bodog Casino's latest software update, the entity introduced a "Quick Seat" feature for cash games. The new feature prevents players from choosing which table they will sit at, and instead players are allocated a seat at a cash game table based on their choices of game and stake level.
Bodog Casino has always acknowledged the importance of recreational players. Bodog Poker was the first online poker site to introduce site-wide anonymous tables in 2011 and - as Bovada Poker - the site was constantly updating its security measures to prevent collusion and cheating.
Essentially what Quick Seat does is allows players to quickly join a table that meets set parameters. It's a feature favoured by punters who aren't selective about the tables they wish to play and sometimes criticized by players who join a table based on information that is traditionally provided.
With the launch of Bodog Quick Seat, cash game players are losing access to table data such as average pot size and players per flop. The reason Bodog brought in all-anonymous tables universally was because 'pro' players buy hand-data, via their screenname, and use that data against recreational players. This isn't being a 'pro' player, its cheating. Worse than that, a lot of these genuinely, recreational players don't even know it's happening.
While being removed for cash games, average pot size and players per flop stats will still be displayed for Zone Poker tables. The existing lobby for tournaments and sit and go's will remain unchanged.
To some extent, players won't miss choosing tables as much as they would on other sites. Although players will no longer be able to join a table based on a juicy average pot size or high flop percentage, players were previously unable to join tables against their favourite punters. This is due to recreational player friendly policies such as universal Anonymous Tables, no waiting lists and hidden full tables.
How this Feature Works
From this week, players visiting Bodogs Poker´s cash game lobby will no longer see the usual selection of cash game tables to choose from, but will instead have to go through a two-step process of game and stake selection in order to get a seat at a table.
The first step asks players what game type they want (Texas Hold´em. Omaha Hi, or Omaha Hi/Lo), what game format they want (No Limit, Pot Limit or Fixed Limit) and whether they want to play at a heads-up, 6-Max or full ring table. In the second step, players select their stake limit and the amount of funds they want to bring to the table.
Unfortunately there is no option to select multiple tables (i.e. more than one table at a time), or a game over a range of stakes (i.e. $0.05/$0.10 to $0.10/$0.25). Players wishing to play at multiple tables and/or stakes will have to repeat the process to get seated at more than one table. The changes do not affect Zone Poker, Sit & Go games or multitable tournaments.
Like many of the site´s previous changes to level the playing field, the introduction of the Bodog Quick Seat feature has drawn praise and criticism. Some players like the new interface, while other complain it prevents them from selecting the loosest tables and juiciest games, and that it encourages ratholing - the act of leaving a table after a big win and joining a new table with a regular chip stack.
Ultimately this new change will lessen the likelihood of two or more players in contact with other being seated at the same table and being able to collude against other players. It creates a fairer online poker experience for all except those who want to cheat and adds to the protection that Ignition Poker provides for its new and recreational players.