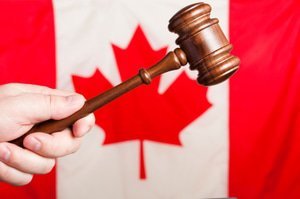 Bill C-290 has been sitting, waiting to be handled by the Senate for two years already but could be waiting longer with new information.
Bill C-290, a motion that could make legal single game bets at racetracks and casinos among other licensed operators, is currently sitting with the Senate after successfully gaining a near unanimous pass in the House of Commons. Current laws require players to place at least three bets on different games at once while the change would not only allow gamblers to play the way they want to but also help Canadian businesses stay competitive against online gambling and sportsbooks outside the sphere of Canadian control. The Senate's involvement is necessary as it finalizes law altering bills that pass through Parliament, a process which is required for all federal legal reform in Canada.
The bill has been waiting for the Senate for about two years since moving to the upper chamber and suddenly stalling what looked like it could have been a fast pass Provincial governments, casinos, law enforcement, and gamblers across the country have been putting pressure on the Senate to vote or at least debate the bill, which it has collectively been refusing to do.
Recent information brought forward by two Senators may push the day that C-290 sees its chance to reform the law for the good of bettors and businesses that make up the Canadian gambling market from coast to coast. Paul Massicotte has professional connections to the Quebec horseracing industry while Larry Campbell sits on the director board of the Great Canadian Gaming Corporation. Both men stand to personally gain from the passing of the bill through their businesses and connections which would predetermine which side of the vote they would come down on.
This stall means that Bill C-290 could continue to sit on the back burner for an indefinite amount of time, further delaying the result that so many Canadian citizens and businesses have been pushing for. This delay gives Canadians a small break from the ongoing scandals that the Senate has been involved in, though. Recent times have seen the RCMP investigating whether to lay charges against those who have been filing excessive expense reports which are paid with taxpayer money. Those who abuse their positions and authority by acting solely in their own interest, through business ties or friendships influencing votes as well as more direct methods as mentioned are living beyond the means of their pay grades by exploiting the system at the expense of the rest of the Canadian population.