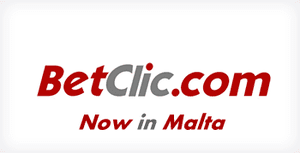 Betclic who are the official sponsor of Italian football team Fiorentina have moved to Malta.
This means that this online gaming operator is going to close their Gibraltar office and move all their operations to Malta. Betclic Everest Group is a leading online gaming operator and their sports betting operator Betclic sports which has its officices in Gibraltar has now moved and merged with the Malta offices.
According to Isabelle Andres, the Betclic Everest Group CEO, the relocation will allow them to gather teams on a site in Malta where they have had a successful operation for quite some time. She went on to say that they will be able to continue the development of their activities in a very efficient manner from here too. The decision to relocate to Malta came after five months of consultation and this merger is going to see the Malta office grow to approximately 300 people who will be employed across the customer service, trading, IT and corporate departments. Once the move is complete, Betclic will be based out of three different locations and these are: Paris, Malta and London.
This whole move came about as Betclic Everest Group began reviewing their Gibraltar based operations in a bid to optimize their corporate framework and structure. Gibraltar is where sports betting was located but this is now going to be run from the Malta offices. The move comes as Gibraltar Betting and Gaming Association (GBGA) publicly stated their intention to mount a legal challenge to the UK's new Gambling (Licensing and Advertising) Act 2014. The reason for the legal action is that the GBGA believes that the Act violates European Union edicts on the free movement of services between member states. This new act requires that all UK-facing operators would have to hold a license issued by the UK Gambling Commission and this would render the Gibraltar license redundant for those companies that count the UK as their primary market. By relocating their Gibraltar offices, Betclic Everest don't have to worry about the new law which came into effect on the 1st of October.
Betclic are the current sponsors of Italian football team Fiorentina and the move of their Gibraltar offices to merge with their current operations in Malta is probably only the first of such moves that we will see as this new law is enforced. The UK Gambling Commission has also stated that they may issues advertising-only licenses and the reasons behind their move is to make online gambling in the UK harder to get into for international operators. What will happen in the future is something that we will be keeping our eyes on.