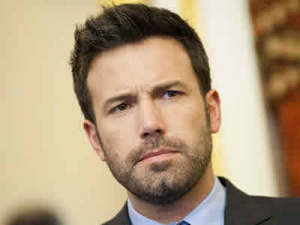 Actor Ben Affleck is known for many things, but to many Las Vegas casinos, he's known as a card counter.
The actor doesn't seem to mind--in fact, he admitted to it. Affleck, after being asked to leave the blackjack table a number of casinos, including the Hard Rock Casino in Las Vegas and a casino in Canada, casually stated that the accusations against him were true. He does count cards to win. But he says he's not cheating. Instead, Affleck says he's just good at playing blackjack, and once he started winning, a number of casinos asked him to stop playing.
In April of 2014, Affleck was told he was no longer welcome at the blackjack table at the Hard Rock. The casino did more than simply tell the actor to stop playing, though. They also spread the word, telling other Las Vegas casinos that Affleck was a known card counter and that they should pre-emptively ban him from their tables. Later, while on a break from filming Batman Versus Superman in Detroit, Affleck was told to leave the blackjack tables at Caesar's Windsor Hotel and Casino in Ontario after he took a short visit north of the border for some fun. He insists neither casino threw him out. They just asked him to move on to a different game.
Affleck went on to dismiss claims that his wife, actress Jennifer Garner, was upset with his gambling. In fact, he said she doesn't have any issues with that or card counting. Affleck stated that he in no way has a gambling problem. Instead, his "obsession" was to become good at card counting and blackjack. Other than his desire to be a good player, he feels no compulsion towards gambling and isn't embarrassed that he was caught counting cards.
However, reports from those at Caesars Windsor report that Affleck looked messy and disheveled. He apparently got very angry when asked to step away from the blackjack table, which happened within about 20 minutes. This has led many to wonder if Affleck does, indeed, have a gambling addiction.