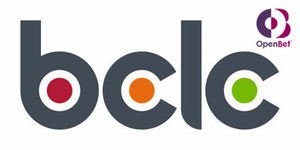 In a bid to bring even more traffic to the provincial online gambling site, the BCLC has introduced OpenBet Promote to bring in more players.
OpenBet Promote is a system designed to gain the attention of players who are not already playing at PlayNow online casino, the British Columbia Lottery Corporation's online gambling portal. Currently this expanded partnership has brought advertisements for the site to the March Eatery & Public House at New Westminster's Starlight Casino on a 12 screen display. This gives players at the casino the information they need to check out and hopefully start becoming regulars in the online casino when they are unable to make the trip to a brick and mortar location.
Both sides of the partnership have been expressing positive thoughts and hopes for the expanded advertising campaign. Jeremy Thompson-Hill, chief executive at OpenBet, said, "our latest deployment of Promote, with BCLC at the Starlight property, means customers can now experience the most dynamic sportsbook experience delivered on one of the largest video walls installed within British Columbia. It demonstrates OpenBet's commitment to a true omni-channel gaming experience that today's player demands, and which delivers optimum value to operators."
With the OpenBet Promote system in place at the first venue, the experience offered by the sports bar has become even better. Not only are live sporting events able to be broadcast with content and odds pricing updated in real time, but the rest of the content shared through the displays is managed meticulously by a central hub at the OpenBet Promote Studio. This means that all social media, RSS feeds, HTML updates, television, audio, data, and live video information is monitored and updated constantly, providing the best that the system has to offer as close to instantly as possible.
This newly implemented system was described by Rhonda Garvey, iGaming Vice President for the BCLC, as a "brand new and innovative way to engage our players in an interactive and fun atmosphere where they can enjoy all the amenities of a sports lounge, along with the excitement of live sports action betting. Offering sportsbook in the casino gives our players a best in class gaming experience."
Now that there are more than 500 options for play on the provincial online casino site, including the sportsbook that is also managed by OpenBet since it's launch in 2012, the BCLC shows no signs of slowing it's commitment to providing top quality entertainment to it's guests. Creating specialized venues alongside more generalized casinos is just one part of how the provincial gambling authority is leading the way and showing the rest of the Canadian provinces how to handle similar programs.