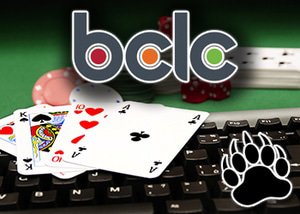 It has been reported that the online gambling division of the BCLC has been the fastest growing segment in its most recent fiscal year.
According to statistics, BCLC enjoy a record profit of C$1.31 billion in the 12 months ending March 31, 2016. This is 4.7% more than they earned in the fiscal year 2014-2015. The total revenue also set a new record at $3.1billion which is $197.5 million more than the previous year.
A spokesperson for BCLC said that this achievement was all the more notable given that it was the only one of Canada's provincial gaming monopolies not to have suffered a year-on-year revenue decline, especially in such a demand driven environment.
Statistics showed that new win per capita was $501 which is up from $482 in 2014-2015. These figures are also better than BCLC's target which was $477. BCLC have stated that they benefited from a record number of large lottery jackpots and increased slots game play because the falling Canadian dollar discouraged many gambling enthusiasts from crossing the border to play at US casinos.
The lottery revenue for BLCL jumped 15.8% to $1.15 billion last year which represented the biggest growth among all Canadian provinces and US states over the same reporting period.
BCLC PlayNow Online Casino
BCLC's online gambling site PlayNow has also reported increases in revenue. The online casino has seen a 24% increase in revenues up to $135.5 million last year. This figure easily surpassed BCLC's $115.8 million target. This revenue figure set a new record and also showed that the pace of online growth was four points better than 2014-2015's figure. PlayNow's revenue figures were also more than twice the sum earned by Loto-Quebec's EspaceJeux online casino for the same period.
PlayNow's growth has been credited to the faster introduction of new casino games and other product enhancements. BCLC has stated that US election props were the most popular type of novelty wagering on PlayNow at the moment. This BC online casino was the first Canadian-based operator to begin taking election wagers in 2014 and according to BCLC, BC residents are reportedly backing Hillary Clinton to win the poll in November.
BCLC's casino and community gaming category includes 15 casinos, two racinos, 18 community gaming centers, and seven commercial bingo hall. It reported a revenue of $1.81 billion year-on-year.
BCLC were expecting VIP table games revenue to fall and this was seen in 2015-2016 when it dropped 7% to $516.5 million. This, however, was offset by a 5% rise in slots revenue to $1.2 billion. Land-based poker revenue fell 6% to $19.8m and bingo slipped 4.6% to $71.m.