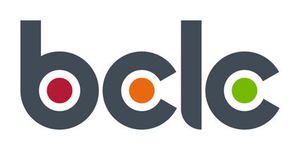 In a move to make their business continue to be profitable, the BCLC has announced a restructure and change of focus to online gaming.
With more and more potential players moving to online gaming instead of taking the time to go to retail stores to play provincial lotteries, the British Columbia Lottery Corporation has begun taking steps to cut corporate costs and move more towards its internet casino enterprise.
It has been announced that there will be employees losing their positions with the company, amounting to 67 lost jobs across the province. 5 field staff across the province, 29 members of the Kamloops office, and 33 Vancouver workers will be parting ways with the corporation. Downsizing jobs is not the only step that they are taking in order to remain profitable for British Colombia though. Nearly one quarter of the marketing and advertising budget has been slashed, reducing the expense of contractors, savings on their gaming programs, and eliminating some of the vehicles which belong to the company fleet. Projections show that these measures will save the BCLC over $40 million so they can continue their contribution of $1 billion annually to British Colombia.
Acting Chief Executive Officer and President, Jim Lightbody, who was appointed by the BCLC Board of Directors on January30, 2014, is the successor to Michael Graydon after his resignation. He is taking this move to boost business very seriously. He was quoted as saying, "we are going through the process to ensure we're properly focused on our business priorities, operating efficiently and set up for growth in the long term." Another statement made demonstrates that the best interest of the business and province are top of mind, "These kinds of decisions are difficult for any business, but they are the right decisions to best position BCLC to continue delivering strong net income to benefit British Columbians."
The British Colombia Lottery Corporation already has its own fully regulated online casino, PlayNow.com, which has given a foot in the door to keeping up with the evolving player base. People play games on their mobile devices and computers more every year and provinces, such as Manitoba which leased PlayNow.com from BC, are hot on the heels of the gamblers. In order to stay profitable and relevant, these lottery giants are seeing the need to take their business more to the online crowd.