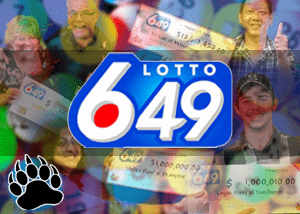 When it comes to nationwide lotteries, Canada has got two major ones that include Lotto Max and Lotto 6/49. Lotto 6/49 was the very first lottery game in the country that allowed players to pick their own number instead of purchasing tickets with pre-printed numbers. The winning numbers for the Lotto 6/49 are drawn every Wednesday and Saturday by the interprovincial Lottery Companies.
The former Lotto Super 7, in 2009, was changed to Lotto Max, which now offers the biggest Lotto jackpot win game in Canada; essentially, it offers two weekly jackpots starting at $10 million and grows up to $70 million. In fact, it has taken over as the biggest and most famous nationwide Canadian Lottery.
The Most Recent and Biggest Lotto Jackpot Win in BC's History
Someone purchased a winning Lotto Max ticket in Burnaby and scored a whopping $70 million, which turns out to be the biggest lotto jackpot win ever won in BC's history in both Canadian online casinos and land-based venues. The winning numbers were 2 5 8 18 23 31 and 35 and here is the thing, the chances of landing the Lotto Max jackpo are 1 in 33,294,800, so how lucky was this player? Well, we can be sure that this person is looking forward to early retirement and a pretty hot date with their bank.
How to Play Canada's Lottery
A lottery is a game of chance with low odds in which winners are selected by random drawing. Lotteries are a very popular form of gambling in this country that encourages folks to pay a small amount of cash to have a piece of the top prize, often administered by the local government.
Typically, in Lotto Max, seven numbers are selected from a range of 1 to 49, and if you match all seven of them, you're the winner of the main jackpot. Additionally, Lotto Max includes 'MaxMillions' prizes of $1 million each that are rolled over until someone wins.
So, who can play Canada's lottery? As opposed to the legal drinking and gambling age in the nation, there is an autonomous lottery age of 18 years - and it applies to all Canadian lotteries. As such, you can step into any convenience store if you're 18 years or older and buy a lottery ticket and maybe you could be on TV after the next drawing as the lotto jackpot winner.
Canada Lottery Payouts
When first established, Lotto 6/49 hardly went beyond $10 in jackpot lotto wins, but that's changed over time. It now trends well over $10 million weekly, but not close to Lotto Max, which pays more than $30M on a weekly basis. As a matter of fact, there are a couple of cases within the last few years, where the Lotto Max jackpot has hit and gone beyond the $60M mark, with the latest $70 million jackpot being the highest one ever recorded in BC, in both land and online no deposit casino sites that feature top-rated developers like Yggdrasil.
With that said, see if you're going to be among the lucky few who walk away with a life-changing amount of money in various lotto jackpots win today.