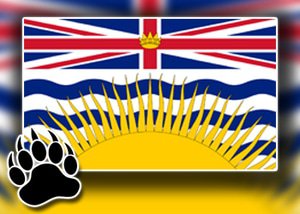 The British Columbia government has been accused of hiding a money laundering report that implicates a BC casino.
On Friday, the British Columbia General, David Eby released a report written in 2016 that contains allegations of money laundering at the River Rock Casino Resort in Richmond, Vancouver. This report reveals that the BC casino was prone to accepting single cash buy-ins in excess of C$500k, mostly from "high roller Asian VIP clients" who often displayed "no known source of funds."
According to the report, River Rock reportedly accepted $13.5m in $20 bills in July 2015 alone, with a lot of the large transactions involving "unsourced cash" being "dropped off at the casino or just outside the casino property for patrons late at night."
The report also states that "wealthy non-residents or business persons with interests in both Vancouver and China" are using "underground banking operations" to find a way around China's capital controls. It is thought that these underground banking operations have become a convenience feature for VIP players who may not be able to send funds to Canada.
Where Did This BC Casino Report Come From?
The report was commissioned by BC's Gaming Policy Enforcement Branch, which oversees the operations of the British Columbia Lottery Corporation (BCLC), who are responsible for provincial casino operations. BCLC also runs the province's online BC casino, PlayNow and has already acquired a reputation for not being overly concerned with the money flowing through their venues.
In spring, British Columbia elected a new NDP-Green coalition government and the provinces it is thought that the Liberals weren't keen on revealing this report and its findings. Eby said that the publicly-funded report "makes a series of serious recommendations for reform, which should have been made public at the time the report was completed."
It is felt that the burial of this report suggests that the Liberals had ulterior motives behind their April 2016 decision to revive a Joint Illegal Gaming Investigation Team.
The new NDP government says it will conduct an independent review to determine what measures are needed for compliance at BC casinos and BCLC has promised full cooperation as well as declaring zero tolerance for criminals who may attempt to target the casino business.
Play at Legal Online Casinos For British Columbia
Legal online casinos in BC include PlayNow the provincial run establishment. It is also legal for Canadians to gamble at offshore casinos too and you can view our full list of legal online casinos and BC casinos right here on our website. All the sites we recommend are licensed and regulated and have been thoroughly tested by our expert staff to ensure fair gaming and safety always.