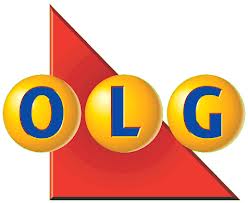 The OLG is selling off part of their lottery operation, and the bidding war is heating up.
In a very interesting development, Ontario Lottery and Gaming is looking to sell off certain rights to its lottery market that's worth about $1.3 billion each year. The provincial government is really looking hard for ways to raise money, and selling off the rights to certain parts of this market is looking to be a good way to go about doing that. The trick here is that they aren't actually selling them the business but only certain rights. This means that the lottery won't be privately-owned since it will still be under the ownership of the OLG.
There's a bit of a bidding war that they are hoping to happen between both Rogers and Bell. The whole point here is that these two companies are telecommunications juggernauts, and they have the means to expand the lottery beyond where it currently sits. Most tickets are sold at physical locations like gas stations right now, and experts say that the OLG could drastically increase revenues by going with online and mobile lottery options. This is interesting news for Canadians since it could add yet another option for mobile or online gambling.
So the idea here is that either Rogers or Bell will bid enough to win the rights and be able to expand these games to reach more customers. We don't know what the revenue split would be like, but it seems like the OLG is going to be in a position to get paid twice. First they're going to get paid for the selling of the rights to begin with, and second they're going to be paid on the ticket sales from the new formats that will be offered after the deal leads to the expansion of their lottery games.
The OLG takes in a total of about $2 billion each year, and about $1.3 billion of that is from their current lottery operations. They're hoping to get that up to at least $3 billion annually by expanding their offerings and optimizing their outreach to help take some of the pressure off of the government. Whether or not this strategy will work as well as they hope is yet to be seen.