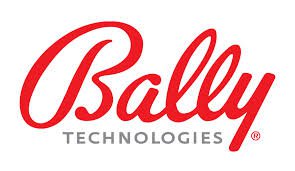 Though there are some who have been speculating that social casino gaming is on it's way to the virtual door, there are others, like Bally's Entertainment, who still have faith.
While speculation, and some evidence, has shown that social casino gaming may be winding itself down to become just another memory in the annals of online history, estimates for the industry show a potential for $2.6 billion in earnings during this fiscal year. This is enough to inspire those who are willing to invest time and money into this market to help push it forward through what may just be a slump.
Bally's Entertainment is one of these companies who are willing to take the bet that social casino gaming is not a dying industry and has recently announced the purchase of Dragonplay, an Israel based social gaming developer. The total deal is worth $100 million with 51% of the cash being up front and the remaining 49% to be paid throughout the coming 18 months. While this huge amount of money seems to pale in comparison to the $500 million that International Gaming Technologies was willing to spend to acquire DoubleDown Casino, it still manages to show the faith that Bally's has in an industry they previously had avoided participating in.
After comparing and considering many other operators of social casino games, the decision was made to put their chips down on Deagonplay. The company has seen great growth since it's creation in 2010 and boats an impressive 700,000 active players daily as well as a monthly active user base of more than three million users. In 2012, the company made one of the best moves for growth that it could have by partnering up in order to support the Android OS alongside it's offerings for iOS device users. With an estimated 800,000 or more Android device activations per day across the globe, this provided access to players who would not have otherwise seen their games and the increased income earning power helped make them a prime acquisition target for Bally's.
Now that the deal has been finalized and the integration of Bally Entertainment's current suite of games has been made available across the Dragonplay networks, the now strengthened company has it's sights set on the true big leagues. "We expect this strategic acquisition to help position Bally at the forefront of social casino gaming by leveraging our world-class content, including proprietary table games and award-winning video slots, on Dragonplay's increasingly popular social casino. Additionally, with the majority of its revenues generated from smartphones and tablets, Dragonplay has proven remarkable foresight and leadership in the mobile space, which is the fastest growing segment of social gaming," said Bally's CEO, Richard Haddrill.