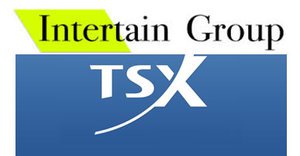 In October 2014, Nikhil Thadani Capital analyst for Mackie Research, predicted more merger & acquisition movement for the Intertain Group.
This followed on from their acquisition of online casino operators the Vera & John Group for $126 million and their $82.4 million attainment of Mandalay Media, owners of some of the most popular Bingo specific websites in the UK such as, Fancy Bingo, Sing Bingo, Costa Bingo and City Bingo.
Investors will have picked up on some of these early dealings and subsequent analysts take on the proceedings. As all astute investors do, they will have positioned themselves accordingly, in the wait for still more future developments.
Of course, one doesn't have a crystal ball and know precisely if and when further developments will occur. Things are not always as they appear, one can only try to paint a mental picture of what's truly going on behind the scenes and how future events will eventually unfold.
With that said, it would appear some three months on, the wait may possibly be over. On Tuesday morning January 27th, 2015, the Investment Industry Regulatory Organization of Canada (IIROC) made a decision to temporarily halt trading on Intertain Group Limited (TSX) to ensure an orderly and fair market.
Trading resumed an hour later with the share price up to $15.99 an increase of 8% after the company's following short press release:
"The Intertain Group Ltd. is in advanced discussions with a third party regarding a significant acquisition of certain assets. As at the date hereof, there is no assurance that the company will consummate the potential acquisition. The potential acquisition is subject to the finalization of definitive documentation and approval of the boards of directors of Intertain and the third party. If successful, the approximate value of the potential acquisition will be in the range of $1-billion (Canadian). The company will provide a further update regarding the potential acquisition if binding agreements are reached, or if a definitive agreement is not reached."
Further news will follow, as and when released.