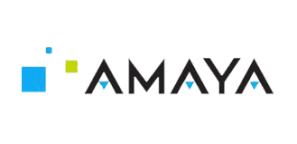 Amaya Gaming Group, the Toronto based lottery and online gaming company, has forged a licensing partnership with the Swedish gaming site operator Cherry AB.
Amaya has made some big business moves in the last couple years, enough so that there is active speculation about their interest in purchasing other companies that are even larger than themselves. This new deal with Cherry AB will help more with building the funds needed to continue their seemingly unstoppable rise towards the top of the online casino games market. This partnership will see Amaya's games featured on Cherry AB's core European gaming sites, cherrycasino.com, spilleautomater.com, and eurocasino.com.
On the consumer end of this deal, there will be a much broader product selection as the offerings available on these three sites broadens to boost their appeal to the market at large. A forward thinking move here is the inclusion of mobile devices, such as mobile phones and tablets, as well as from desktop computers. There will be an almost instant flood of hundreds of games created by the Canadian half of this partnership including video poker and other table games alongside a huge collection of video slots. These will all be offered in multilingual formats as well as having the ability to accept many different forms of currency as payment instead of forcing the players to convert.
As would be expected form any move that a company makes to improve it's takings and positive partnerships across the globe, Amaya Gaming Group has seen an increase in stock prices as well. Seeing a nearly 35% jump in stock prices from the start of trading on Monday to the close of the trading floor on Friday of last week with an initial share price of $7.71 closing at $10.25. Investors watching the Canadian and international online casino market clearly believe that the company will continue to do well with this latest partnership.
Cherry AB deserves it's fair share of credit for the confidence put into their venture as, since the company's inception in 1963 as a restaurant, they have advanced quite far in the online world, spawning or investing heavily in such huge names as Betsson, Net Entertainment, Yggdrasil Gaming, and First Casino. Clearly these two well versed partners are bringing one another serious business acumen and knowledge gained in online Canadian casino markets to spark a new period of growth.