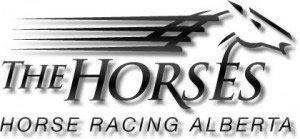 Horse Racing Alberta, the not for profit organization that regulates horse racing in the province, announced the final decision for off-track betting.
After a long process that has involved the interest of many bettors as well as invested companies and the government of Alberta itself, the announcement has been made that the model for operations of off-track betting in the province has been reached. Operations are to be shared between Century Casinos and Northlands Park in order to carry a pari-mutuel split model to ensure that all angles of the industry are covered and overseen in Alberta.
What began with an Expression of Interest in June carried forward for review by an advisory committee that was external and therefore impartial to the decision. From there, a Request for Proposal was started which entailed said committee sharing their advice and suggestions with the Strategic and Sustainable Business Committee of Horse Racing Alberta. From there, the Horse Racing Alberta board was presented with the final version of the proposal, which it approved. This cemented the two-pronged approach for the Simulcast and off-track betting systems in the province, splitting the North and South to ease the burden on both companies.
Century Casinos, which was given the task of operating all Southern Alberta outlets, appointed a subsidiary company which they own 75% of, as the managing body for their responsibilities which include operations in Calgary, Medicine Hat, Red Deer, Lethbridge, and surrounding rural areas. Northlands Park, based in Edmonton, is responsible for overseeing the operations happening in all areas North of Red Deer.
When speaking about the deal, the co-CEOs of Century Casinos, Erwin Haitzmann and Peter Hoetzinger, said, "this license will enable us to professionally develop and operate off-track betting offerings throughout Southern Alberta." They continued, "It is an exciting time in the pari-mutuel industry with various new technologies that will assist in growing and servicing the Alberta off-track betting network."
Under the authority of the Horse Racing Alberta Act and reporting to the Ministry of Agriculture and Rural Development as well as the Ministry of Finance, Horse Racing Alberta is a non-profit organization in charge of regulation of all horse racing activities in the province. It is one of several organizations under the Alberta Gaming and Liquor Commission (AGLC) which oversees all gambling laws in Alberta By bringing all of the operations happening in Alberta under a single, common rule, the organization looks to be aligning it's assets in order to bring in a new face of structure and organization to the industry for the good of the gamblers who choose the tracks as their game of choice as well as the companies invested in the industry.