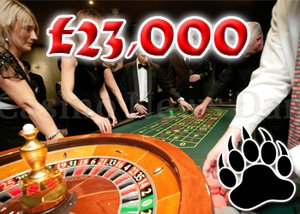 It's said that people in all different types of cultures through time have found different ways to gamble, and it's been found that people from present-day Canada established their own casino centuries ago.
When we think of the advantages of gambling in today's environment, we usually think of things like the expression of freedom, entertainment and enjoying ourselves while having chances to come out on top with some big wins. For people who gambled centuries ago, there were a lot of other advantages like strengthening social ties between groups. This seems to have been the case for a group of people called the Promontories who hailed from present-day Canada.
A 700-Year-Old Casino
In a cave in Utah near the Great Salt Lake, there were a lot of dice, darts and other objections found, and this has led researchers to believe it was actually the site of a centuries-old casino. The games seem to have been broken up with women partaking primarily in dice games with each other while men played dart-based games as well. The stakes seem to have been relatively small for the women, probably exchanging chores, and the stakes seem to have been higher for the men, which would make more sense because they would have more to wager.
Travelling Culture
One of the main things that identified the people who inhabited this cave were about 200 pairs of moccasins, many of which were made for children. The style of these shoes were from subarctic Canada, and this shows how the culture travelled. This could have also led to the expansion of gambling centuries ago across North America.