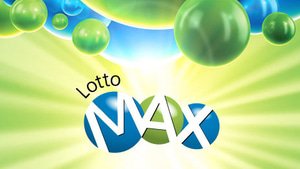 One lucky ticket sold in British Columbia is awaiting the claim for the $50 million Lotto Max grand prize.
This top end offering is a full $40 million more than what was offered when this draw took over from Lotto Super 7 in 2009. The winnings was reached in February with the accompanying Max Millions rewards, worth $1 million each, went unclaimed so that there were 50 up for grabs. With $100 million on the line, ticket holders spread their chances across both portions of the game and hedge their bets for a chance at some big money.
The chance the players are taking, as stated by Lotto Max itself, is a mind boggling 1 in 28,633,528 to pull the Lotto Max grand prize as well as each of the 50 Max Millions draws. However, as evidenced by the number of people who have claimed prizes worth serious cash, these odds are not insurmountable.
This most recent top out marks only the sixth time in the history of this lottery that it has reached such an excitingly large total. In recent memory, we have seen Lotto Max hit and pay out the top prize in both December and July of 2013. The latter looks oddly familiar too, despite the winning ticket being sold in Quebec in place of this new BC win, with the $50 million cash out as well as an accompanying 17 $1 million tickets claimed and $33 million moving forward for future draws.
Since the top prize maxed out, draws came and went with only seventeen of the $1 million tickets claimed, leaving a still staggering $88 million up for grabs. Late last week, though, The British Columbia Lottery Corporation announced that it had indeed sold the big winner. Surely those that put down a few dollars in the hopes that it would turn into something much more must be scrambling to find and check their tickets. For those who didn't take a shot at it last time, there's still time since the remaining $33 million has been added to the next line of Lotto Max draws.