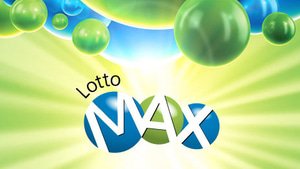 Last Friday night, Canadians that had their hopes high for winning the huge $50 million jackpot were disappointed since there were no winning tickets drawn for the Lotto Max. However, ticket sales this week should sweeten the pot.
With no tickets being drawn last week, people can get their hopes up again for the next Lotto Max draw, which will stay at a cool $50 million. That is only 50 million more reasons for Canadians to get excited for another possibly HUGE lotto win.
While there was no winning ticket drawn for the Lotto Max $50 million jackpot there were two MaxMillions prizes of $1-million each to be won and it looks as there was one of those winning tickets, which was bought in British Columbia. Ok, so nobody won $50 million last Friday, but one lucky player took home a cool million, but it has yet to be claimed.
Not only is the $50 million up for grabs again in the next draw, but there will be 11, yes 11, MaxMillions prizes of $1-million also up for grabs. The chances to win the MaxMillions prizes of $1-million are greatly increased in the next draw, which gives players of the lotto even more chances to win some cold hard cash. You never know what will happen with the next draw for both the Lotto Max main jackpot of $50 million as well as for the MaxMillions. However, what we know will happen is the draw for the big money will take place and the winners will have their lives changed forever.