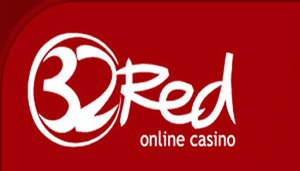 A deal with Transversal has put 32Red Casino in a position to offer players another great option for getting top-tier customer service.
It's no secret that 32Red Casino has some of, if not the absolute best, customer service of any online casino. They've received countless awards for this fact, and plenty of independent studies and reports have found the exact same thing. However, they aren't resting on their laurels as a new deal with Transversal has proven.
A new self-help style platform is being added at 32Red Casino with help from Transversal. The point behind this push is that tons of players are logging in to play these days with lots of different types of devices. Because of this, the customer service team at 32Red is being bombarded with technical questions that generally amount to looking up some series of steps on a chart that are relayed to the players to quickly and easily solve the problem.
Now players are going to be able to look at these charts and instructionals directly themselves for a more customizable form of customer service that doesn't require actually waiting for and speaking with a support team agent. The benefits of this are two-fold. First, players will spend a fraction of the time getting their problems fixed because there will be no wait times for speaking with customer service representatives. Second, it will free up a lot of resources with the support team that will allow them to get to other concerns faster which speeds up service for everyone.
It's important to note that 32Red Casino is still a top option for Canadian players. With the recent launch of PlayOLG and the nightmare that a lot of players experienced when trying to contact their customer service team, it's easy to see that going with something like 32Red is a preferable option until they get their act together. With hundreds of games, hot promotions and some of the best customer service in the industry, it's not like there are many reasons why you shouldn't try them out to begin with. Come get in on the action and find out what it's like to have a real support team backing you.