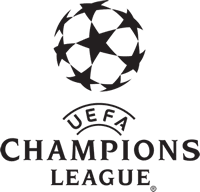 For Canadians soccer fans who will be tuning in to the UEFA's Champions League Quarter-Final to place for some great sports betting action here are a few of the mouth-watering prospects that await in April. First a look back to the last 16 in the group stages, so one can better assess the upcoming games and put their money on the right team!
PSG (11/4) Draw (13/5) Barcelona (10/11) at Bet365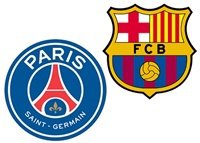 Paris Saint-German meet Barcelona on April 15, 2015 at the Parc des Princes, Paris at 20.45 CET (Central European Time).

The second leg will be held on April 21, 2015 at the Nou Camp, Barcelona at 20.45 CET (Central European Time.)

One team who unexpectedly made it through on away goals was France's Paris Saint-German against Jose Mourinho and England's Chelsea. In the first game at The Parc des Princes Stadium in Paris, Chelsea failed to hold on to a 36th. minute Branislav Ivanovic headed goal putting them in the lead. Edinson Cavani's strike secured a 1-1 draw and now it was all down to getting a result at Stamford Bridge, in West London.
With the second leg still level at 0-0 after 80 minutes, it looked as though a very lack lustre and spiritless Chelsea would go through on the goal secured from the first round tie. They certainly didn't deserve to. With PSG's star forward Ibrahimović sent off in the 31st. minute for a challenge on Oscar and now down to 10 men against a normal Chelsea with one of the best defences in the Premiership, this should have been plain sailing for the West Londoners.
Lack of urgency, indecisiveness and complacency started drifting into their game. Eden Cavani struck the Chelsea woodwork shortly after, alarmingly the Premiership leaders were rocking like a boxer struck to the canvas struggling to find their feet. One could sense a soulless shambles would ensue; the writing was on the wall.
Chelsea's Gary Cahill finally managed to give them the lead when he lashed home the ball from a corner in the 81st. minute, however former Chelsea cast off by Mourinho David Luiz, would make his point in the sweetest of ways heading home an equalizer to a stunned Chelsea crowd just 5 minutes later. Now with extra time, it finally seemed the penny had dropped.
A penalty was awarded for the handling of a high ball by Thiago Silva, and Hazard fired in from the spot to restore the Chelsea lead on the 96th. minute. However just 6 minutes from time Silva this time dragged his weary feet to the other end of the field to head in the equalizer. Laurent Blanc's 10 man Paris Saint-German side had accomplished the impossible, and with a 2-2 second round draw had beaten the mighty Chelsea on away goals.
FC Porto (9/2) Draw (11/4) Bayern Munich (8/13) at Bet365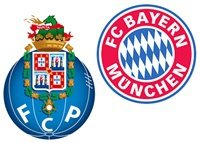 Porto meet Bayern Munich on April 15, 2015 at the Estádio do Dragão, Porto at 20.45 CET (Central European Time).

The second leg will be held on April 21, 2015 at the Fußball Arena München, Munich at 20.45 CET (Central European Time.)

On February 17, 2015 Ukrainian club Shakhtar Donetsk met German Champions Bayern Munich for the first tie of their last 16 matchup. This was Shakhtar's first game in ten weeks and the previous weekend this Bayern Munich side had beaten Hamburger SV. 8-0, so expectation was obviously high, what could possibly interfere?
Amazingly although Shakhtar started the game out slowly as was to be predicted, the German side as much as they tried, could make very little headway. Arjen Robben with his fleeting runs down the Germans right wing weaving into shooting positions was a constant thorn in the side to Shakhtar. Looking to make an early impression after barely 2 minutes he lofted a pass to Bastian Schweinsteiger only to see it flash wide of the goal. His jinking mazy runs would continue, however the Germans could find no way through.
To add to their frustrating night in Lviv, Xabi Alonso ended up being sent off after a second yellow card 36 minutes from the end, but rather than give a weary Shakhtar added impetus, it served more to balance out the play and help them reach a highly impressive scoreless draw against such mighty opposition.
The second leg in Germany 3 weeks later in March 2015 would not be so kind to Shakhtar Donetsk. Shakhtar's Olexandr Kucher made the record books with the fastest ever red card being given in a Champions League game with his foul on Munich's Mario Götze. German International forward Thomas Müller would make no mistake from the resulting penalty, surprise surprise.
Shakhtar managed to keep a clean sheet for the next half hour but with Boateng scoring in the 34th. minute, making it 2-0, one suspected the Germans now being on home soil would be eager to get back to their high scoring ways.
They duly impressed and further goals were to follow from French International Franck Ribéry in the 49th. minute, Man of the Match Thomas Müller would add his second on 52, which would be followed by defender Badstuber on 63, Lewandowski on 75, with Mario Götze rounding off the 7-0 rout on the 87th. minute, which coincidently Shakhtar having played 87 minutes with 10 men!
The first leg held in the Ukraine had been a relatively tight affair with no goals, this was far from that, with an emphatic win with Bayern marching on to the Quarter-Finals!
Juventus (4/9) Draw (16/5) Monaco (13/2) at Bet365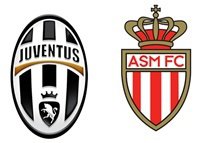 Juventus meet Monaco on April 14, 2015 at the Juventus Stadium, Turin at 20.45 CET (Central European Time).

The second leg will be held on April 22, 2015 at the Stade Louis II, Monaco at 20.45 CET (Central European Time.)

One of the best spirited performances in the round of 16 came in the second game between Monaco and Arsenal. However no one foresaw how badly the London club would perform at home. With 5 of Monaco's star players not playing, Monaco were given very little chance of having anything to play for in the second round back at Stade Louis II, Monaco (FRA), prior to kick off.
Unfortunately for Arsenal manager Arsene Wenger playing against his former club, the unthinkable happened with Monaco's Kondogbia giving them the lead on 38 minutes. This would be compounded in the second half when former arch rival Tottenham player Dimitar Berbatov, would fire in a second after less than 10 minutes after the restart making it 2-0 to Monaco.
With precious minutes ticking down on the clock, Arsenal's Oxlade-Chamberlain reduced the arrears to 2-1 in the first minute of injury time. However with the stadium going wild in anticipation of an equalizer to rescue the game, 3 minutes later Monaco's Ferreira-Carrasco sealed the tie 3-1, leaving millions of viewers around the world in total shock. Clinical Monaco had caught Arsenal cold.
No team had ever comeback from a 3-1 defeat in the 2nd leg of the Champions League, but with Olivier Giroud scoring in the 36th minute there was at least some hope as the players took to the field for the second half. Arsenal continued to pile on the pressure and Aaron Ramsey made it 2-0 to the Gunners in the 79th minute, but Monaco somehow managed to cling on as if their lives depended upon it. For the first time since 2004 Monaco advanced on to the Champions League Quarter-Finals. Time now to see what Italian Champions Juventus are made of.
All of these matches will be a delight to watch. While we won't share our favourite teams to bet on, Bet365 and Sports Interaction offer tantalizing odds for you to beat on the next UEFA Champions League victor.