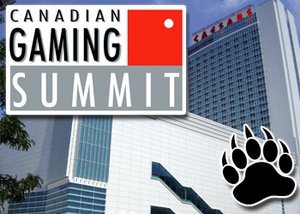 2015's Canadian Gaming Summit is set to take place in Windsor Ontario at the Caesars Hotel and Casino where professionals from all facets of the industry will meet.
This annual event is the leading conference and exhibition for all the most prominent representatives from the leaders in the Canadian gambling markets. The Ontario Lottery and Gaming Corporation and Alberta Gaming and Liquor Commission will be present along with companies that play a huge part in the business, such as Amaya, Aristocrat Gaming, and IGT who are among the sponsors for the entire conference.
Canada's Premiere Annual Exhibition And Conference For Gaming
The main goal of the event is for the movers and shakers to interact and build relationships in order to show off their wares and provide not only the best quality products for their customers, but further business ties. Last year's event was such a success that nearly all of the attendees said they would be interested in coming to the 2015 event and more than 15,000 guests have been confirmed from all corners of the industry.
Among the topics top be touched on are promotion of responsible gambling habits as well as methods for dealing with problem gambling to help those who have addiction issues. Legal subjects, human resources strategies, charity contributions and involvement, as well as the ever important food and beverage offerings at land based locations will all hit the tables as well as the display and demo of current and upcoming projects from developers.
The Canadian Gaming Summit takes place through the work week from June 16th through 18th and the buzz continues to build as the list of companies in attendance as well as glimpses of what they are bringing to market in the near future continues to grow. Keep on top of the most current news affecting Canadian gamblers and the industry they love coming out of the conference with Grizzly Gambling.