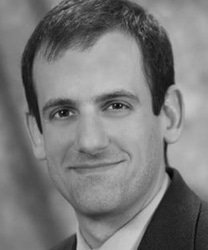 Las Vegas is world-known, no questions asked. The glitz, the glamour, and the gambling are the subjects of many discussions and must-see sights. Everything from the brand-name casinos to the Las Vegas sign have been admired for many years. Because Las Vegas holds such a fascination with so many people, we wanted to delve a little deeper into its current state including everything from casino trends to gaming applications. Interestingly, Fitch Ratings Inc. has recently picked the Las Vegas Strip as a "bright spots" in an otherwise down-trending gaming market across the globe1.
We wanted to get an insider's opinion and talk about industry in Las Vegas and how it's changed over the years, including where it's going. Grizzly Gambling recently sat down with Aron Ezra, CEO of OfferCraft, a Las Vegas-based software company that specializes in Gamification, which is, in simplest forms, the concept of applying game metrics put into other systems to promote participation and engagement. Check out what he had to say:
Grizzly Gambling (GG): Tell us a bit about yourself. What is your involvement in the Las Vegas gambling industry?
Aron Ezra (AE): I first got involved in the Las Vegas gaming ecosystem when my last company, MacroView Labs, began deploying the first mobile apps in Las Vegas. We grew very fast, and I eventually sold the company to Bally Technologies (which has since been acquired by Scientific Games). I ran their mobile initiatives for a few years, and I had the opportunity to visit a few hundred casinos around the world.
I then left Bally to start a software company called OfferCraft based here in Vegas. We make all parts of a business -- marketing, operations and HR -- more fun by infusing game dynamics into everyday activities. We work with businesses across many industries, including casinos around the globe.
GG: What makes the industry in Las Vegas unique to you? As opposed to other casino havens.
AE: The industry is all about excitement and possibility -- and today you can find that special energy in many places around the world. But there will always be something unique about Las Vegas. The city is a center for innovation in the gaming industry, and it's a perfect place to see the latest and greatest ideas in action.
GG: What are the main factors that will keep the Las Vegas casinos trending upwards?
AE: Las Vegas has always been about reinvention, and gaming is no exception. The casinos here pride themselves in creating amazing experiences that have a little something for everyone. Ultimately that's the business casinos are in: the business of making people happy. And clearly the city is doing something right. Last year, Las Vegas was the most visited destination in the world, with a record 42.3 million visitors. And it is poised to break that visitation record again in 2016. The increased number of visitors has translated to improved gaming revenues for Las Vegas.
GG: What is the single biggest issue facing the Las Vegas casinos for 2017?
AE: Everyone loves to play games. That will always be true. But tastes in gaming, entertainment, and even food are continually evolving, particularly among the younger demographics. It's critical for casinos to keep their fingers on the pulse and push the envelope to stay exciting a relevant as the world changes.
GG: What are some ways that the gambling industry in Vegas could be improved?
AE: I'd love to see changes to make introducing new innovations less time consuming and costly.
GG: Where do you think it will be in 5 years time?
AE: A lot bigger. I was at G2E (the largest gaming industry trade show) this week -- we were fortunate enough to win several major awards there.  I've never seen as much energy and excitement on the show floor! Over the next few years, we'll see all sorts of new ways to play games...form virtual reality, to skill-based games and more.
We're so glad to have had the chance to sit down with Ezra to talk about this exciting and memorable city. For further information on the topic, please see our article on the growth of Las Vegas and its history.
References:  1 https://www.fitchratings.com/site/pr/1009221