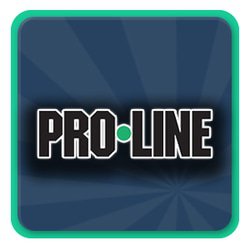 Proline is a sports betting platform operated by the Ontario Lottery Gaming Corporation that is actively being promoted to its citizens. Ontario is the largest province in Canada, accounting to over one-third of the population in the country and all residents in the province have access to the OLG Proline betting platform and sports pools. The lottery site is provincially controlled, with quite a heavy hand, and provides several different betting options along with a range of popular sports to wager on. Bettors in the Heartland province surprisingly don't have access to a local online sports betting source, and this is due to the OLG Proline system only being available at lottery kiosks scattered throughout the province.
How to Bet on Sports with OLG Proline
Proline has been offering its services at numerous retail kiosks across the country since 1993 and its online betting system opened its virtual doors in 2000. The Ontario Lottery and Gaming Corporation is still finding its feet when it comes to providing an online betting service, but remains wildly popular amongst bettors in the province looking for sports pools. However, most savvy bettors are continuously migrating to more reputable online betting sites as they offer a far better deal overall. The OLG Proline betting site utilises an outdated ticket selection process and although the list of games is available online, and bettors can preview their ticket selections on the OLG site, they are still required to make a trip to their local lottery retailer to place their wagers.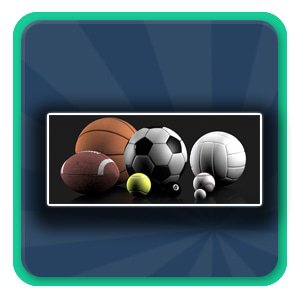 Under the Canadian federal law there were five provincial corporations created to control all gaming related activities. In the province of opportunity, the Ontario Lottery and Gaming Corporation controls all sports betting, bingo, and lottery services. The collection of sports betting options available across the country is known as 'Sports Select", but within the borders of Ontario 'Sports Select" is referred to as Proline. OLG Proline also offers Point Spread, Pro-Picks, Picks, Props, and Pools. The betting options are rather limited and to fill out a ticket or slip, you need to choose between 3 and 6 outcomes.
To place a bet on the OLG Proline website, you will need three things; The sports list you can obtain from your local lottery retailer or from the proline website, a selection slip, and at least $2.00. You will firstly need to pick a game from the sports list and then fill in the event number on your selection slip. You can then choose between one and five outcomes, including Visiting team winning by a large margin (V+), Visiting team winning (V), Tie game (T), Home team winning (H), or Home team winning by a large margin (H+). Each outcome will have odds assigned to it. The higher the odds, the more money you can win. The minimum bet is $2,00 and the maximum you can bet is $100. OLG Proline also developed an innovative mobile app, enabling residents from Ontario to keep track of their bets and wager while they are away from home.
Proline Betting Pools
OLG Proline will give bettors access to three different sporting events when participating in betting pools. Bettors can either wager on Soccer, Baseball, or College Football. Betting pools are considered the easiest way to bet on sports and all you'll need is a list of games, a selection slip, and at least $5 to bet.
Sports pool:Sports pool is a particular form of gambling allowing bettors to place a bet into a pot and choose an outcome from the list of sports. Once the results are updated, the total pot will be split between those who selected the winning outcome.
Online Sports Betting in Ontario
Ontario has a wide variety of gaming options, including online and land-based horse racing, lotteries, casinos, and provincially operated sports lotteries with an ever-growing online presence. Sports betting and gaming enthusiasts can also indulge in a wide range of online sports betting, poker, and gaming sites being operated offshore. However, the government monopoly on sports betting and gaming, regulated by the Alcohol and Gaming Commission of Ontario, bans the operation of privately-owned land based and online casinos, sportsbooks, and poker rooms, except for a few First Nations operated/owned land based casinos.
In Ontario, sports betting and gaming are legally regulated by the Gaming Control Act, established in 1992, to oversee the growth of the gaming industry in Ontario, which paved the way for the province's first land based casinos in both Windsor and Niagara Falls. The gaming laws in the province are enforced by the Alcohol and Gaming Commission of Ontario. The organization was established in 1998 by the province of Ontario to regulate the service, sale, and consumption of alcohol, and to ensure the charitable and casino gaming is conducted in a socially responsible manner which is in the public's interest.
The Ontario Lottery and Gaming Corporation, also referred to as OLG, was established in 1975 to run lottery games sold by private retailers throughout the province. Today, the OLG also owns and operates land-based and online casinos, paper-based sports betting games, 4 e-Bingo centres, and slot machine facilities at several racetracks throughout Ontario. In recent years, OLG has gone to great lengths to modernize gaming and lottery in the province. Although their attempt to open a land based casino in Toronto failed, they are continuing their efforts to modernize their operations.
OLG Proline Sports Picks
OLG Proline will allow bettors to make several picks on a variety of different sports, including Football (NFL), Hockey (NHL), Basketball, Baseball, College Football, College Basketball, and Soccer. Pro-Picks Pools is a popular card-based game where bettors wager on the outcome of specific team or player/game props as outlined by a selection sheet. A Pro-Picks selection sheet will contain between 10 and 12 selections and the cost to wager Pro-Picks Pools is $5 for every selection sheet. The player with the most correct selections will win their share of the prize pool valued at 60% of the total wagers.
Betting Odds When Using OLG Proline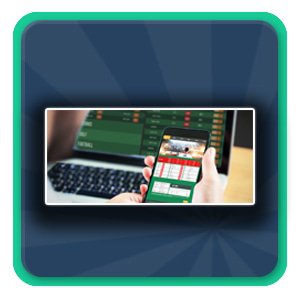 The betting odds on OLG Proline, when compared to overseas betting sites, are extremely poor and won't allow you to win over a long term due to the odds given. Therefore, Proline is considered a lottery instead of a sports betting platform. In addition, single bets are also not allowed with OLG Proline, making overseas sports betting sites a lot more appealing.
Looking at the range of sports lottery schemes in the country, something is better than nothing we suppose. Although they offer a great-looking website along with a mobile app and five different odds categories, OLC Proline is still far behind in terms of offering a betting site that can compete with other leading sports betting websites offshore. The biggest drawback is that bettors are still required to take a trip to their local lottery retailer and can't make a simple bet online.