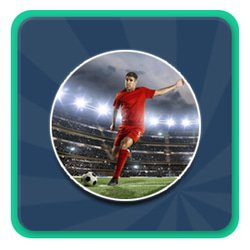 MLS Soccer is considered one of the most popular sports in the world and continues to gain traction in Canada, as the country tries to catch up with leading soccer countries, such as Germany, France, and Spain. Looking back, Canada only participated in the World Cup way back in 1986 and failed to score a single goal, resulting in them losing every game they played. Fortunately, Canada is starting to get more competitive and can potentially qualify for the 2018 World Cup hosted in Russia.
Although Canada is not doing great when it comes to international soccer, professional soccer is still taking off in the country thanks to Major League (MLS) Soccer. The MLS is a professional soccer league, sanctioned by U.S soccer, representing the sport's highest level in both Canada and the United States. The league comprises of 22 different teams, 19 of which are from the United States and 3 from Canada, including Toronto FC, Vancouver Whitecaps FC, and Montreal Impact. The league kicks off every year in March and ends in October with every team playing a total of 34 games. The team with the best record at the end of the season is awarded the Supporters Shield.
MLS Soccer Betting Odds
Major League Soccer is still a rather small betting market as opposed to sports like football, baseball, and basketball, but interest in the sport has rapidly increased in recent years. MLS Soccer wagering in Canada and the United States will never be what it is in other countries around the world, but MLS odds are now becoming fixtures at almost every online bookmaker, including 1x2 match odds and Double Chance odds. 1x2 match betting is the most popular betting market when it comes to MLS. You are placing a wager on the Full-Time result of a match: 1 = Home Win, X = Draw, 2 = Away Win. Double Chance betting is basically a variation of a 1x2 match bet. You will select two of the possible three outcomes, such as: 1,2 = Home Win or Away Win, X,2 = Draw or Away Win, and 1, X = Home Win or Draw. The odds with Double Chance betting are much lower when compared to 1x2 match betting.
MLS odds can also be expressed in either Fractional, Decimal, or American formats and if you wish to understand how betting odds work, and how to read them correctly, it's best you understand each format before placing a bet. The format for American odds consist of two sets of expressions, both revolving around the $100 figure. When the odds are below even-money, negative numbers are used and express how much you are required to wager to make a profit of $100. When you see a negative number like Toronto FC to win at -175, you will need to wager $175 to win a profit of $100, for a total return value of $275. When the odds are above even-money, positive numbers are used and express how much you can win when $100 is wagered. For instance, the Vancouver Whitecaps FC match odds of +290 for a win means that a wager of $100 will win $290 in profit for a total return value of $390.
The format for Decimal odds express the total amount that will be returned to you, including your bet amount. Simply multiply the odds by the wager made. For instance, if Montreal Impact is listed to win at 1.86, a $100 wager will return a total of $186 including your bet, and therefore the profit will be $86. The format for Fractional odds express the profit amount that may be returned on a bet. For instance, with a bet of $100 and odds of 8/10 (expressed as eight-to-ten) on the Vancouver Whitecaps FC to win, you will see a profit of $80 (100 x 8/10) along with your bet for a total return value of $180.
Soccer MLS Lines
If you're the kind of bettor who enjoys making simple bets, it won't get much easier than betting on the MLS money line. Two MLS soccer teams play a match and all you are required to do is decide what the match outcome will be, and there are no points subtracted or added. Reading a moneyline is just as easy. A bookmaker will set three outcomes for the match. The lowest odds will go to the favourite, the best odds will go to the underdog, and a draw will be set somewhere in the middle. A tie is always something you need to consider as this option is not available in other major sports.
MLS Soccer Spreads
Point spread betting is much like moneyline betting and requires you to decide on the match outcome. However, in point spread betting you will only have betting options for the two teams playing, and not a draw option. In addition, the team you bet on must cover a point spread for your bet to be considered a win. Bookmakers will set a goal number they think the favourite team will win by, usually with a half point added to avoid pushes. In MLS soccer, this is one of the most popular betting options to players around the world.
MLS Betting Explained
There is a variety of different terms used in MLS soccer that you will need to know when it comes to reading the various betting lines and odds available. Therefore, we have included a brief description of the most common terms you will come across:
Point Spread: In point spread betting, the bookmaker will add the number of goals the favourite team will normally win by. For instance, NY Red Bulls are playing against LA Galaxy, and the bookmaker knows that on average the NY Red Bulls would beat LA Galaxy by 2 goals. The bookmaker will then make the point spread 2 in favour of NY Red Bulls, and the point spread will look like this: LA Galaxy +2 (-110) and NY Red Bulls -2 (-110). This line indicates, if you are betting on the NY Red Bulls with the spread, you are giving 2 goals. Therefore, the NY Red Bulls are required to win by 3 goals for your bet to be considered a win. If the NY Red Bulls win by 2 goals, your bet is a push and you will receive your money back, and if the NY Red Bulls win by 1 goal, lose or draw, you lose your bet. If you bet on LA Galaxy +2, you are getting 2 goals. So, if LA Galaxy win the game, lose by 1 goal or draw, you win your bet. If LA Galaxy lose by 3 goals, you will lose your bet, and if they lose by 2 goals, your bet is a push and you will receive your money back. In addition, you will also need to pay the price to bet on the spread, and in the example given above, the price is -110. Therefore, you are required to bet $110 to receive $100 in winnings for instance.
Over/Under: The Over/Under bet on MLS soccer, also referred to as The Total, is a wager on the number of goals scored in a match. For instance, Colorado Rapids: +120 Over and Columbus Crew: -150 Under with the total being 2 ½ goals. Should the Colorado Rapids and the Columbus Crew have a combined score of three or more goals, the Over will win. If their combined score is two or less goals, the Under will win. Also, keep in mind that Over/Under bets also have odds. In the example given, the Under is favoured. If you bet a $100 on the Over you can win $120, and you are required to bet $150 to win $100 when betting on the Under.
Money Line: Betting on the Moneyline is a wager on a specific outcome of a match. In MLS soccer, that bet can either be a draw or the winner of the match. For instance, Chivas USA is playing against Houston Dynamo and the money line looks as follows: Chivas USA: +175, Houston Dynamo: +135, Draw: +225. Houston Dynamo is favoured over Chivas USA in this example. You will also notice that the odds are positive, indicating the amount you can win when wagering $100. So, if you bet $100 on Houston Dynamo and they win, you would win $135. If you wager $175 on Chivas USE and they win, you would win $175, and if you bet $100 that the game will end in a draw, you would win $225.
Futures: Futures are considered bets where the outcome of an event will depend on more than one match. For instance, you can wager on the winner of the MLS Cup before the MLS season even gets underway. The future lines will continuously change during the season and sports betting sites will update the favourite picks and odds regularly. Therefore, futures are most profitable when you predict a winner before the season starts.
Bet on MLS Soccer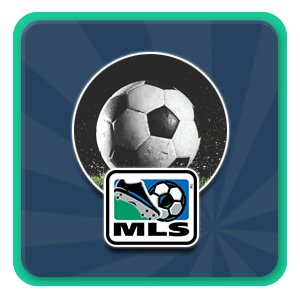 MLS soccer fans can enjoy both sporting action and some fantastic rewards by simply following their favourite soccer team very closely during each season. Most Canadian online sports betting sites will offer team histories, tips, and stats, enabling even the most inexperienced bettor to quickly find their way and make an educated decision on the upcoming match. Once an in-depth review has been completed on the two teams playing against each other, you can go ahead and plan your betting strategy to determine which team will win the next match. Following a betting strategy, or in some cases several betting systems, can also assist you in following the team's trends and making the right predictions from the start of each season.
There's a wide range of MLS soccer betting sites available online and once you located a trustworthy site that is licensed and regulated by a reputable jurisdiction, the benefits are endless, including live betting, regular promotions, frequent score updates, fantastic MLS soccer odds on various matches, and prompt payouts.
What are the MLS Cup Odds for 2023>
When taking a closer look at the current MLS soccer standings, it's quite easy to agree that the MLS Cup is undoubtedly going to be won by Toronto FC in 2017. They are currently standing on 59 points after playing 28 matches, with New York City FC on 50 points and Chicago Fire on 45 points after each playing 28 matches, respectively. This basically rules out Columbus Crew with 29 matches played or the New York Red Bulls from taking the trophy. But with a handful of games still to go, there's still a lot that can transpire before the season comes to an end.