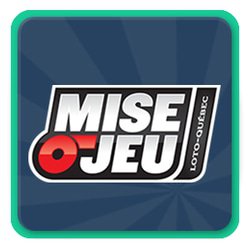 Mise O Jeu is a sports betting program, operated by the Quebec provincial government, and is similar to proline betting. It allows the citizens of Quebec to make parlay bets on major sporting event predictions from across the globe. Mise O Jeu betting generates a significant income for the Quebec provincial government, while also offering a sports betting option for Quebec citizens. Quebec is considered the second largest province in Canada with a population of close to eight million people. Le Belle province is home to the Montreal Alouettes in the Canadian Football League and the Montreal Canadiens in the National Hockey League, making Quebec a major player in the world of sports. Quebec is also renowned for being the first public lottery sold in Canada and remains an entertainment prediction betting pioneer with Miseojeu.
How to Bet with Quebec Mise O Jeu
The citizens of the beautiful province are far better off than Ontario as they can wager on a wide range of options and predictions thanks to the Mise O Jeu betting platform. Although it's still not the optimal handicapping experience when compared to online sportsbooks, it still provides hundreds of daily wagering options for various sporting events across the globe.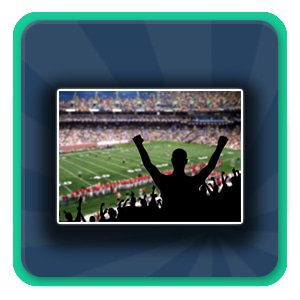 Mise O Jeu is an odds-based sports betting game allowing players to predict outcomes on between two to eight event parlays. For the parlay to be declared a winner, all parlays must be correct. The minimum bet is $2, while the maximum bet you can place on a Mise O Jeu ticket is $100. You can wager on Mise O Jeu by either visiting any lottery retailer based in Quebec or by visiting the Loto-Quebec's Escape Jeux website on a desktop or by downloading the mobile app onto your phone.
The Mise O Jeu website is well designed and offers a fantastic range of betting options on both desktop and mobile devices. If you're interested in betting online, you will need to be a resident of Quebec and register a new account on the website. This can be achieved through the mobile app or by visiting the website on your desktop. To place a bet online, you will need to enter your predictions on the Mise O Jeu website. You will then be provided with a prediction number for every outcome you selected. To place a bet offline, you simply need to visit your nearest lottery retailer in Quebec and fill in the prediction numbers for every outcome on a selection slip before buying your bet ticket.
Mise O Jeu Betting Pools
Quebec residents can place wagers on a vast selection of different Mise O Jeu betting pools. On both the Mise O Jeu website and local lottery retailer stores, players can bet on sports pools such as Hockey, Baseball, Soccer, Football, Basketball, Fighting, Car Racing, Golf, Rugby, Tennis, and E-Sports.
Sport pool: Sport pool, or pool betting, is a particular form of gambling. Instead of a sportsbook providing odds and the bettor taking them, the odds received will be based on the percentage of bets that are placed on the selection. In a sports pool, you won't know the price until all the bets are finished in an event.
Online Sports Betting in Quebec
Gaming and sports betting enthusiasts in the Quebec province enjoy a wide range of gaming options, ranging from large-scale land based casinos to neighbourhood bars providing video slots, and a rapidly growing number of provincially operated sports betting and online lottery games. Quebec residents can also enjoy a variety of online poker, sports betting and online casino sites that are operated offshore.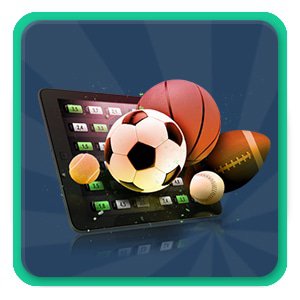 However, the current government control of sports betting and gaming, regulated by the Quebec Alcohol, Racing, and Gaming Commission, forbids the operation of privately-owned land based and online casinos, sportsbooks, and poker rooms, except for land based poker rooms situated on First Nations territories falling under the jurisdiction of the Kahnawake Gaming Commission.
In the Quebec province, sports betting and gaming are controlled by several laws, most notably the Act of respecting lotteries, the Act of respecting racing, amusement machines, and publicity contests. The Quebec Alcohol, Racing and Gaming Commission was established in 1993 to supervise, enforce, and regulate the above laws and to certify the gaming machines used in the province's land based casinos and lotteries, as well as ensure the payout rate of the gaming machines used are statistically in line with the rates advertised.
In 1969, Loto-Quebec was established to introduce the first public lotteries in Quebec, following their legislation by the Canadian federal government. Nowadays, Loto-Quebec is authorised to operate and own a wide range of games of chance, including bingo halls, video lottery terminals, lotteries, and a growing portfolio of online casinos, lotteries, and sports betting games. The corporation also operates several land based casinos as well as numerous gambling halls in Trios-Rivieres and Quebec City. In addition, Loto-Quebec launched an online gaming portal, known as EspaceJeux.com, allowing players to take advantage of online poker rooms, casino games, lotteries, bingo, and sports betting.
The Loto-Quebec corporation currently runs sports betting games under the brand names Predictions and Miseojeu, and does not offer any single-team sports betting games as it's illegal under Canada's criminal code.
Mise O Jeu Sports Action Results
To view the results of a specific sporting event is quite easy for residents of Quebec. Simply visit the EspaceJeux.com website and visit their results page. You can either view all Mise O Jeu events by using the 'Complete Results' section, view the results of the selections you purchased through the site by using the 'My Results' section or view the results of your predictions by using the 'Results by Prediction Numbers' section. Each section will offer different fields to complete that will provide the results for each event you selected, offering a convenient and effortless way to view each day's sporting event results.
Betting Oddset When Using Miseojeu
Quebec's Mise O Jeu tie rules can either be considered the most complicated or the least complicated rules that will greatly depend on the game you wish to play. Should you play the 3-way oddest game, the only sports you need to be concerned about regarding ties are soccer and hockey. Mise O Jeu does not include shootouts or overtime in its soccer or hockey results. Should you play the 2-way oddset game, ties will not be a possible predictable outcome of any sporting event.
By provincial sports lottery standards, there are a handful of factors to be complimentary of when it comes to Miseojeu. They offer a vast variety of betting prediction choices and is one of the only provinces to provide online sports betting in Canada. However, the odds of Mise O Jeu are ranked well behind other odds you would find at online sportsbooks.