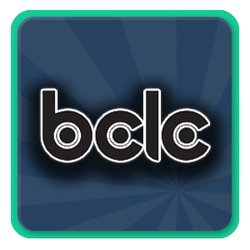 Sports Action is a sports betting platform operated by the British Columbia Lottery Corporation, similar to the proline betting platform operated in Ontario. Beautiful British Columbia is the well-received nickname for Canada's Pacific province and considered one of the most diverse populations with over four million residents. Although the Vancouver Canucks are still on the hunt for a Stanley Cup, the British Columbia Lions have managed to take home the CFL Grey Cup a total of six times, ensuring British Columbia remains on the map in terms of sports betting.
How to Bet with BCLC Sports Action
British Columbia is not only blessed with sandy beaches, amazing mountains, and perfect weather conditions, but also provides one of the best online sports wagering websites to British Columbia bettors. It's worth mentioning however that the Sports Action website, powered by the British Columbia Lottery Corporation, is still far behind in terms of providing a great handicap experience to bettors in the province when compared to top ranked online sports betting sites.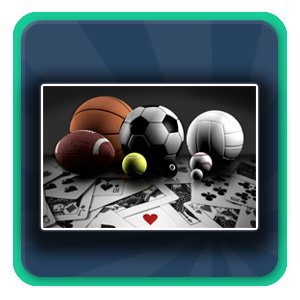 Apart from offering a fantastic lottery and sports betting destination to citizens residing in British Columbia, players can also indulge in an online casino known as PlayNow Casino. The PlayNow sports and entertainment website opened its virtual doors in 2012 and is only available to residents residing full time in British Columbia that are at least 19 years of age. Players will also be pleasantly surprised by the wide variety of betting options available on the BCLC Sports Action betting website. Sports Action provides a marvellous mix of gambling options, and the sports odds are above average. Players will also be pleased to know that wagers can be placed on their desktops or by simply visiting the website through their mobile devices. However, Sports Action will continue to trail behind leading sportsbooks due to the parlay betting structure and the requirement to choose from three wagering lines in almost every game.
Betting at Sports Action is extremely easy as there are two ways to place a bet. You can either visit the Sports Action Oddset menu on the Sports Action website through your desktop or mobile device, or visit your local lottery retailer. On the site, you will have several different betting options available and you merely need to pick between odd set 3-outcome, oddset 2-outcome, oddset combo, point spread, over/under, toto, or props. Thereafter, you choose the number of sporting events you wish to wager on, ranging from a minimum of two and up to a maximum of six. The minimum bet amount is $2, while the maximum bet amount peaks at $100.
BCLC Sports Action Betting Pools
The BCLC Sports Action website is home to four types of sporting events or betting pools. Players can either bet on Baseball, European soccer, American college football, or Canadian football. It might not be the most diverse selection of sports as opposed to other sportsbook sites, but it's still a great mix of sports for citizens residing in British Columbia.
Sports pool: A sports pool is a form of gambling where bettors place a wager into a pot and select an outcome from the list of available sports. When the results have been decided, the pot is split between the bettors who chose the winning outcome.
Online Sports Betting in British Columbia
Citizens of British Columbia have access to plenty of gaming options, ranging from provincially owned lotteries, online casinos, and sports betting games to land based casinos offering poker rooms, table games, and slots. A vast amount of BC players also enjoys online poker rooms, sportsbooks, and casinos that are based offshore and provide competitive odds and features that might not be available through provincially operated betting options. The British Columbia government has authority on sports betting and gaming in the province that is regulated by the Gaming Policy and Enforcement Branch. The commercial gaming in the province is conducted and managed by the British Columbia Lottery Corporation.
The Gaming Control Act of 2002 governs all sports betting and gaming activities in the British Columbia province. The Gaming Policy and Enforcement Branch controls all gaming in British Columbia, ensuring the integrity of gaming industry suppliers and companies, and conducts investigations to prevent any wrongdoing. The British Columbia Lottery Corporation manages and conducts all gaming operations in British Columbia including slots, electronic gaming, bingo, casinos, ticket lotteries, and online gaming and sports betting offerings such as the BCLC Sports Action's PlayNow online gaming site.
While First Nations play a vital role in the operation of several land based casinos situated in British Columbia, provincial government policy commands that they follow the same regulations and rules as all other companies and individuals in the province. They can host land based casinos but such facilities will continue to be operated by the British Columbia Lottery Corporation, who is then involved in revenue sharing with the First Nation host. The British Columbia Lottery Corporation is also one of five associates of the Inter-Provincial Lottery Corporation operating popular lottery games across Canada including Lotto Max and Lotto 649.
BCLC Sports Action Results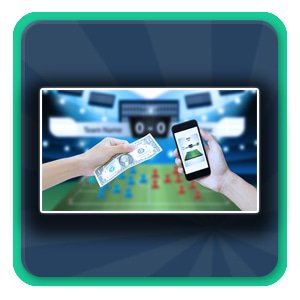 Checking the most recent results is quite simple on the Sports Action website. Located at the top of the homepage are several categories, including Lotto, Casino, Sports, About Us, and Playing Responsibly. By selecting the Sports drop down menu, you will find the results section to view the latest results for the day's sporting events. You can filter the results by a specific sport or by the different betting games.
Betting Oddset When Using BCLC Sports Action
There is a total of six different betting games available on the BCLC Action Sports website, including Oddset 3-outcome, Oddset 2-outcome, over/under, point spread, props, and Toto. The odd set outcomes are odds-based sports betting games allowing players to wager parlay bets on 2 to 6 events along with the option to wager on a visitor win, home win, or tie on every event.
The sports betting handicaps in British Columbia are far greater than the rest of Canada and that is due to the Sports Action online betting platform. Although the website is vastly different when compared to other offshore wagering sites, PlayNow offers bettors in BC the Sports Action family of betting options. The site is well-designed and provides a good range of betting options along with an online casino and lottery.